This store requires javascript to be enabled for some features to work correctly.
--- About Shiki Futon ---
ALL MADE BY HAND
why is our shiki futon so comfortable?
We place great emphasis on and take extreme care during the stuffing process because it determines the comfort level as well as the longevity of the finished products. Our craftsmen work meticulously to ensure that the futon can retain and maintain its shape and fluffiness with daily use. To make the futons, we use many layers of cotton filling, piling layer after layer to the center of the futon repeatedly. The watoji stitch is then used to secure the cotton filling in the place which also acts as decoration. Though the process is tedious, our craftsmen at Takaokaya, desire to create the most comfortable futons, so that our users can enjoy true relaxation for a good night's rest. Every night, you will be smiling as you feel your body unwinding and melting away the stresses of the day when you lay down on your Takaokaya futon for the best sleep ever.
To stuff the futon, our craftsmen have to arrange large sheets of cotton before tearing them manually into the shape and size of the futon.
WHY SO GOOD?
secrets of 100% cotton filling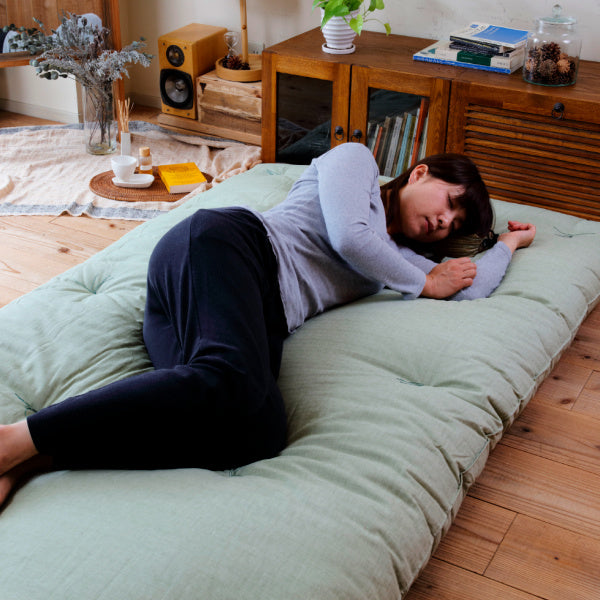 SECRET 1
the comfort of the cotton filling
Handcrafted using traditional techniques passed down for generations and modern innovations, Takaokaya's futons are the perfect combination of pleasant firmness for spine support, and pillowy cushioning to cradle your body to enable better sleep so you can wake up feeling refreshed the next day. Shiki futon can be used on the floor or if you are not used to sleeping on the floor, you can put it on top of your mattress for added comfort and relaxation.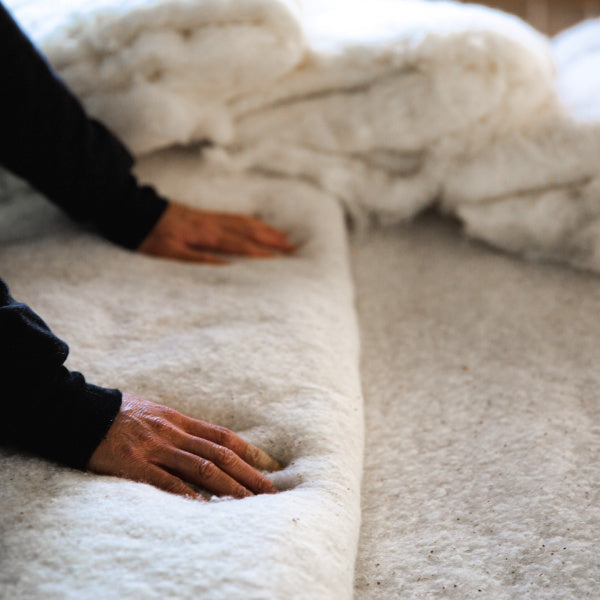 Secret 2
Excellent Moisture absorption, heat retention and resilience
As cotton fibers are hollow and have a natural twist structure, our futons have excellent moisture absorption in the summer heat and cozy in the winter chill, making them suitable for all seasons. Our futons also have good resilience due to our choice selection of cotton. Sunning your futon regularly not only helps to fluff up your futon but also disinfect it. The cotton filling we used for stuffing Shiki Futon is specially selected so that our futons are plushy and yet firm to provide ample support for a healthy spine.
faq for shiki futon
Have questions about Takaokaya Shiki Futon? How thick is a Shiki Futon? Can I order a custom-size Shiki Futon? Find answers to these questions and more here.
EASY SET UP
pocket design
Takaokaya Shiki Futon Mattress Cover is specially designed with pockets on both ends to allow for the Shiki Futon to be slipped in and out without much hassle. The small openings at the side of the pockets allow you to adjust your Shiki Futon Mattress for a perfect fit. To clean, simply put the cover into the washing machine.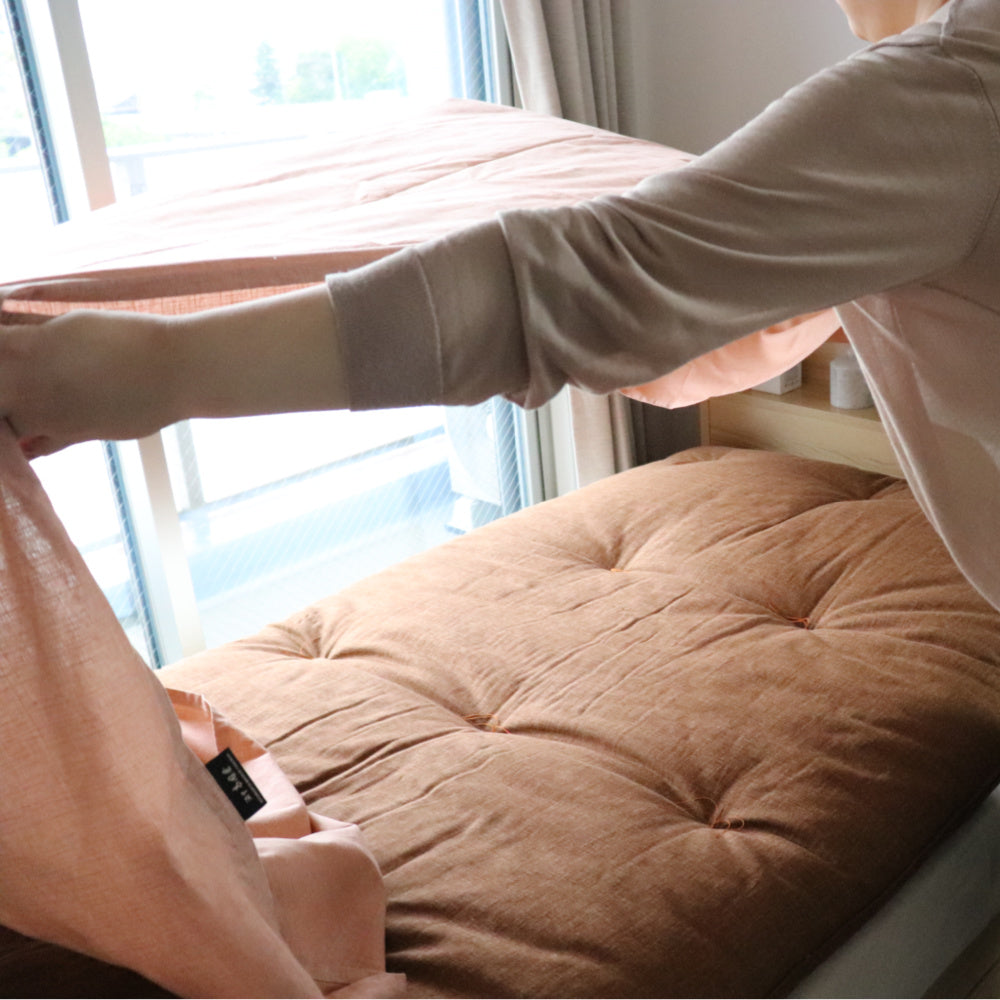 STEP 1

Spread a cover on the futon.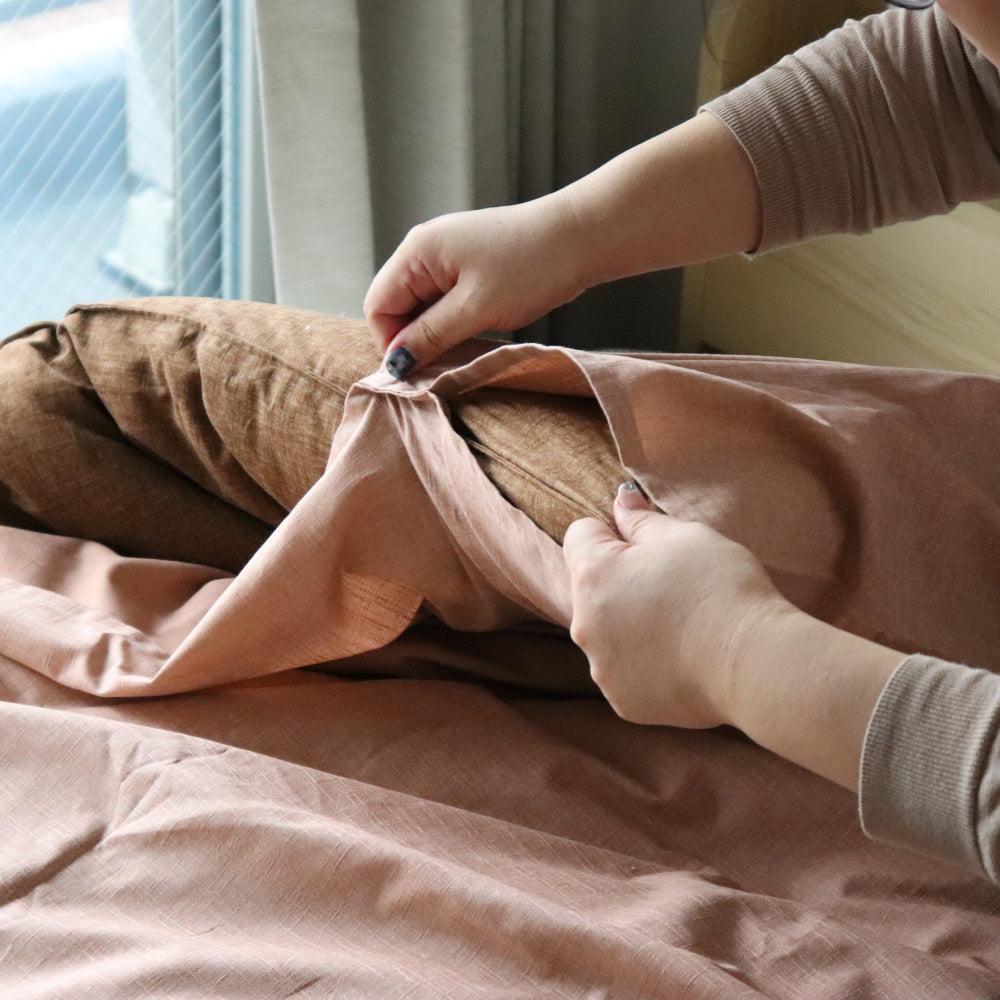 STEP 2

Slip the corners of futon into
the cover's pockets. Adjust futon
for the perfect fit through the holes on the side of the pocket. Elastic bands are added for the bigger-sized covers to provide support for the width.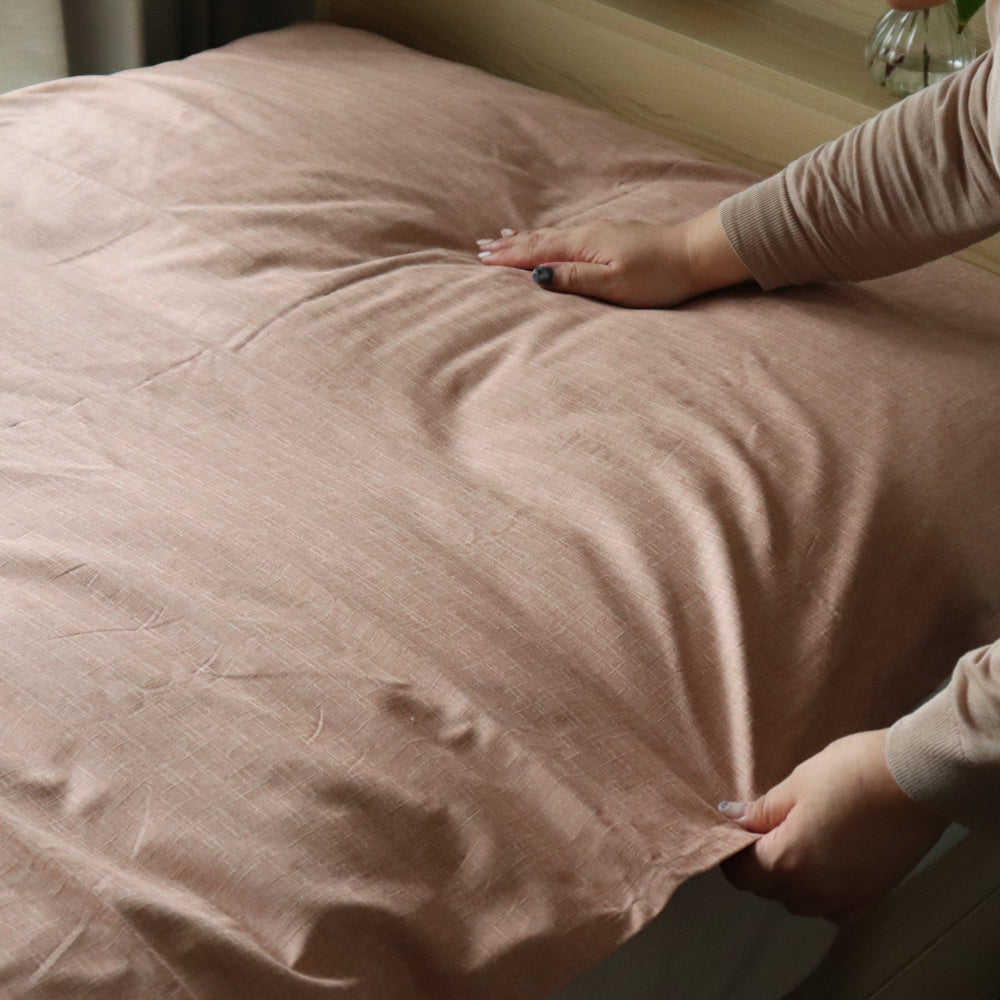 STEP 3

Smooth the cover over the futon and it's ready!
perfect companion
about long pillow
The shape of the Long Pillow was inspired by the traditional Japanese straw bag used in the past to transport rice grains called the kome dawara (米俵). It is perfect for sleeping or as a footrest. Adjust the height of the pillow according to your preference to suit your comfort level of support. To lower its height, loosen the string, and to increase its height, tie the string tighter.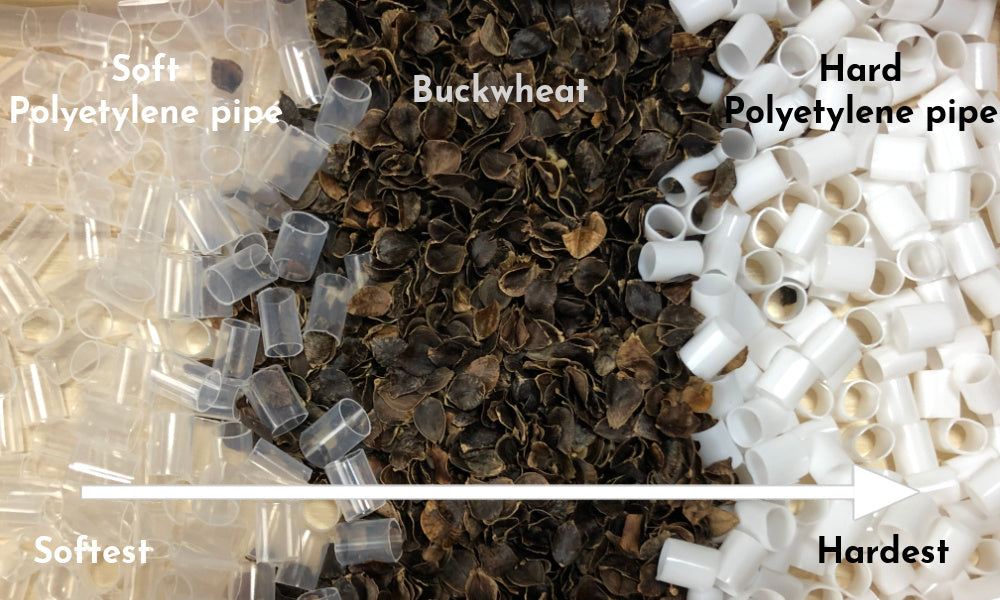 Filling Options
We have 3 fillings options available. The hard polyethylene pipe is the original filling which has been a long-time favorite amongst Takaokaya customers who prefer firm pillows. For those who prefer a softer pillow, choose the soft polyethylene pipe. If you are looking for fillings that are natural more eco-friendly and has a balance of softness and firmness, we offer buckwheat filling.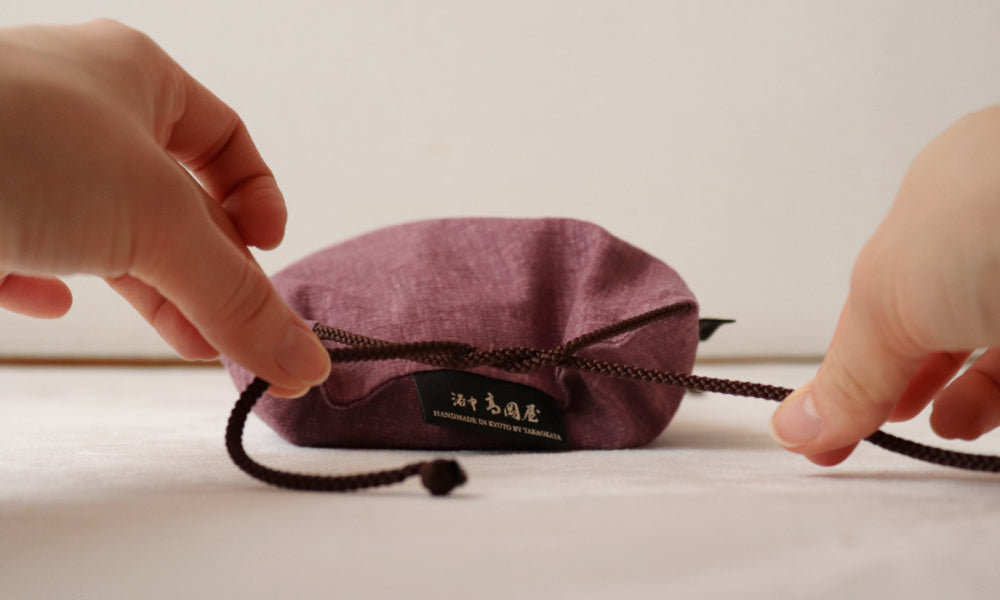 Adjust the height and shape
Have the flexibility of adjusting the firmness and height of your long pillow by either tightening or loosening the ties on each end. Need taller and firmer pillow? Tie them tightly. Need lower and softer pillow? Tie them loosely.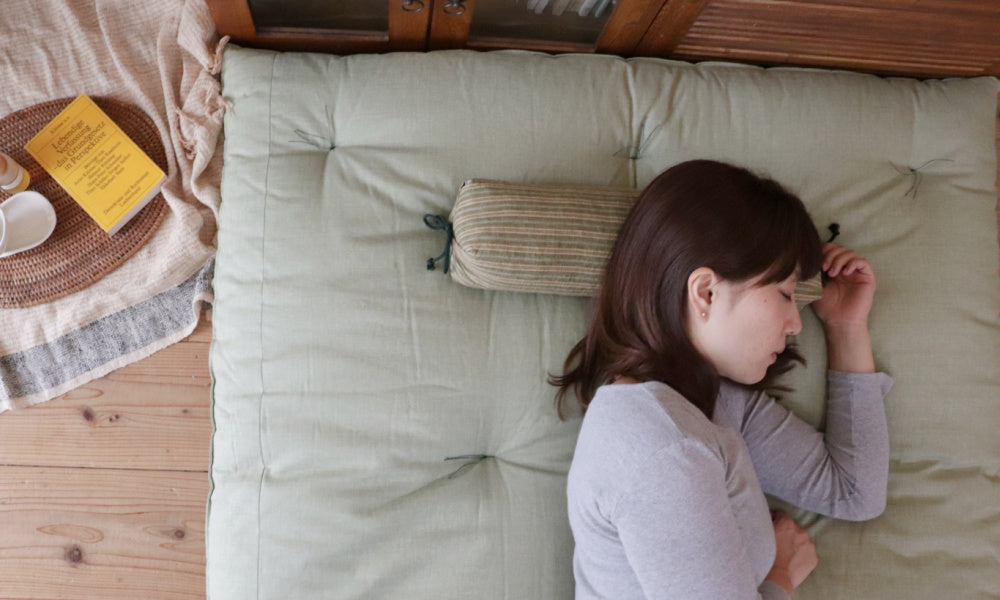 Good combination with shiki futon
The size of the pillow is the perfect fit for our shiki futons. Due to its length, you can choose to sleep on your back or your side.
Comfy and Great Service
I discovered quickly I'm still not really into the sleeping on the floor thing, but I have it as an extra layer on top of my less comfortable mattress, which helps.
It's very clear a lot of craft and care goes into making these, and I love the way it looks too! I've tried a few other floor mattresses before, and this is easily my favorite. Shipping was fairly quick for being handmade, too. Would recommend.
Haven't slept on it yet, but it was beautifully packaged and it feels so high quality. Looking forward to my next sleep. Thank you!
Haven't slept on it yet, but it was beautifully packaged and it feels so high quality. Looking forward to my next sleep. Thank you!
Nothing makes us happier than knowing that our customers LOVE what we made for them!
Thank you for making our day, Aaron-san! =)
Wishing you sweet dreams and restful sleep nightly!
Valery
Team Takaokaya
Fabulous Bed
We bought this for my son, and he absolutely loves it. We have also slept on it, and it is indeed very comfortable. The worksmanship for the futon, cover, and pillow we ordered are excellent. We may buy another for my other son in the near future.
Hi Atheir-san,
We are glad to know that your son is loving sleeping on our handcrafted Shikifuton. Every great review like yours help motivate our craftspeople to want to do better and also preserve the century old sewing techniques used to make our Shikifuton.
Thank you for your support. We look forward to your repeat orders in future!
Valery
Team Takaokaya