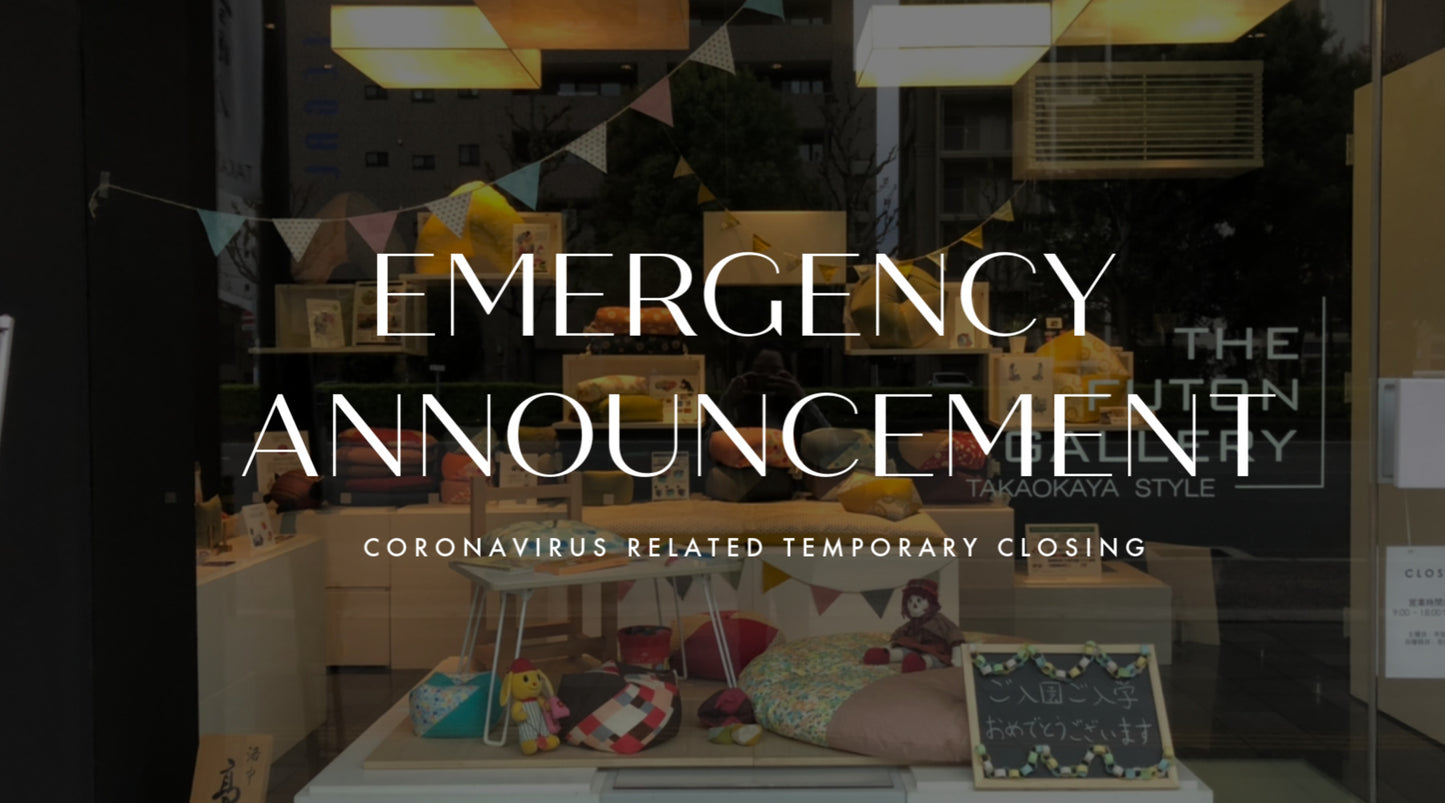 Takaokaya HQ Announcement
Due to the rise in the number of coronavirus epidemic in Japan, the country is currently in a state of emergency. In relation to this situation, we would like to take precautionary measures to ensure our customers' health and well being. Thus, unfortunately, Takaokaya has made the decision to temporarily close our gallery and showroom starting from the 16th of April 2020 until the 6th of May 2020 which is the decided end date for Japan's state of emergency. We apologize for the inconvenience and thank you for your understanding. If you have further inquires, please do not hesitate to contact us by the information listen below. 
Date: 16, April 2020 - 6, May 2020.  
Contact Us: 
Business Day: MON - FRI (09:30 - 18:00) 
[TEL]: 075-341-2251
[FAX]: 075-341-2255
[EMAIL]: intl@takaoka-kyoto.jp
Again, we apologize for the inconvenience, and we wish all our customers to stay safe and healthy.