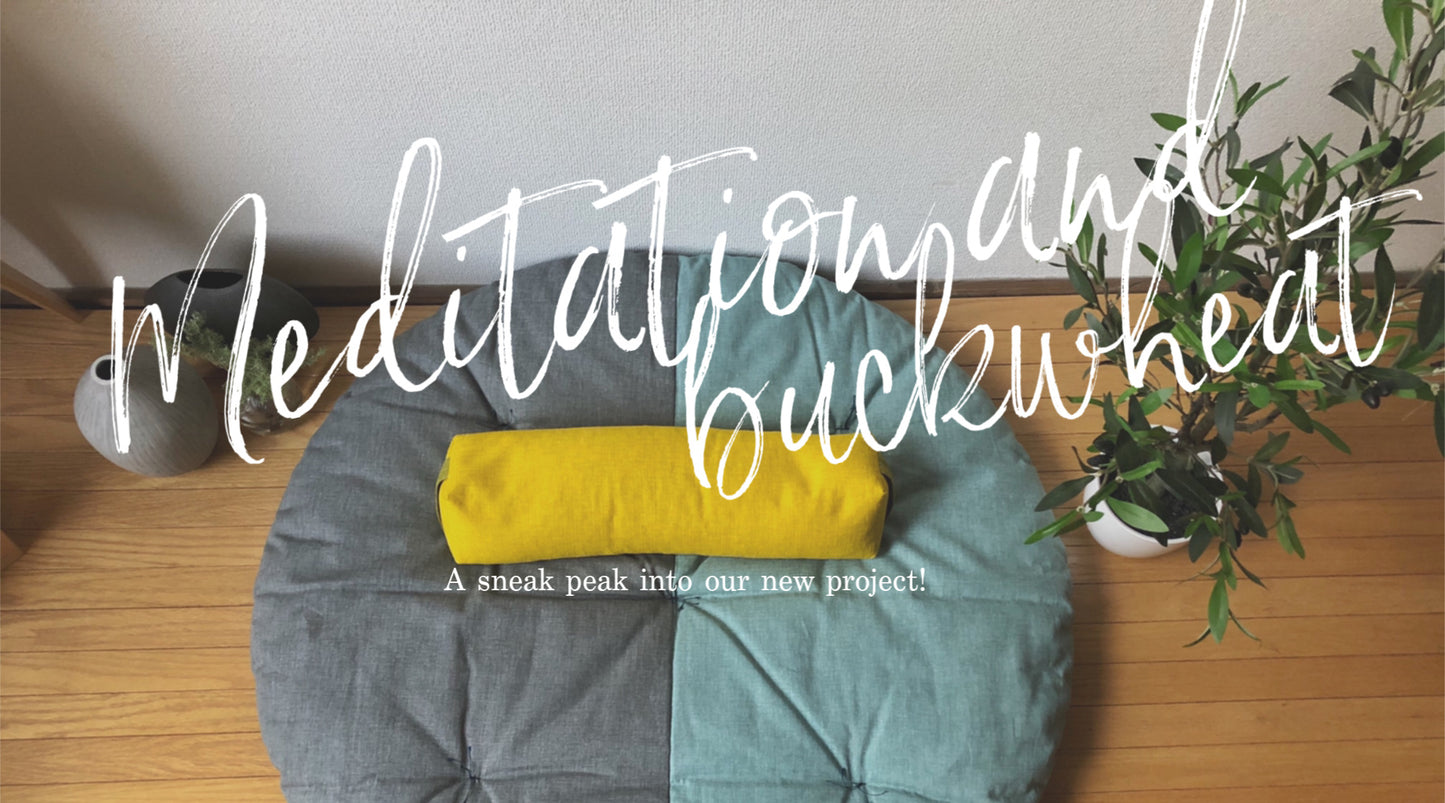 Hello everyone! I hope you are all having a lovely day indoors, staying safe and healthy. 
Recently, we have been receiving quite a lot of requests from our customers to recommend a cushion that will be perfect for meditation use. It got both me and Matsuo san thinking the different cushion combinations that might be perfect for this specific use. Takaokaya itself in the past, has received orders from temples around Kyoto who purchased our cushions to be used for similar purposes for the monks at the temple. So it might be the right time for us to venture on to create a product that might be ideal for this specific usage. 
We also have received a lot of requests to create something with buckwheat, as I have elaborated on my last post on buckwheat products. After a discussion, both me and Matsuo san have decided to combine the two ideas and see what we can create. 
We are currently in the middle of creating the prototype for our possible new launches. Which we will update our customers in both our online shop blog and our social media. 
We would also love to hear your opinions on this creation we are planning and please do not hesitate to write to us if you have other ideas and suggestions, because, at the end of the day, we create for you, our customers. 
I hope everyone is staying entertained while protecting themselves and their family and I look forward to talking to you guys again soon! 
Sonya :)