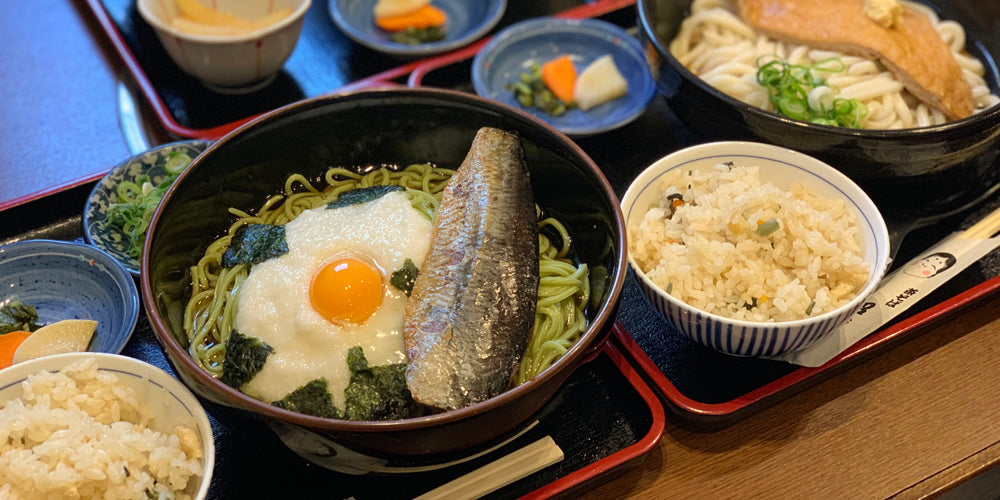 Takaokaya's favorite lunch place "Shofukutei (招福亭)"  

Today, we went to have lunch at "Shofukutei" which is our favorite noodle shop near our office.



This restaurant is famous for green tea soba noodle and loved by local people for a long time. 
Every Saturday, we have lunch here with some co-workers and always a lot of people, not only local but also tourists at Shofukutei.




They have plenty variety of soba, udon noodle, and also donburi, Japanese rice bowl dish. Of course, they have English menu, too!




Tea cup of this restaurant has illust of "Otafuku". Otafuku is a famous Japanese mask which is use for a type of dance in a Noh play. In Kanji character, we write Otafuku "お多福". This literally means "Much Good Fortune" .
About Shofukutei, the kanji character is "招福亭", which means "Happiness bringing restaurant" 
Otafuku is like a shofukutei's symbol character which brings happiness and good fortune to people who come and eat their noodles.




We ordered Oyako Donburi (rice bowl with chicken, egg, and vegetables),




cold Kitsune Udon (Udon with savory sweet fried tofu)+ Kayaku gohan(mixed rice),



and cold Yamakake Soba topped with Nishin( Soba with grated yam and salty-sweet herring) + Kayaku gohan(mixed rice). 

Really delicious and the price is really reasonable. If you come to Kyoto, please enjoy noodles and donburi at Shofukutei and feel happiness!

"Shofukutei (招福亭)" 
891, Shitora-cho, Shinmachi-dori Rokujo-sagaru, Shimogyo-ku, Kyoto-shi, Kyoto
T:075-351-6111
*Only cash available