This store requires javascript to be enabled for some features to work correctly.
Japanese Art of Relaxation
how we elevate your sleeping comfort?
We place great emphasis on and take extreme care during the stuffing process because it determines the comfort level as well as the longevity of the finished products. Our craftsmen work meticulously to ensure that the mattress topper can retain and maintain its shape and fluffiness with daily use.

Every night, you will be smiling as you feel your body unwinding and melting away the stresses of the day when you lay down on your Takaokaya futon for the best sleep ever.
Why so good?
Secrets of 100% cotton filling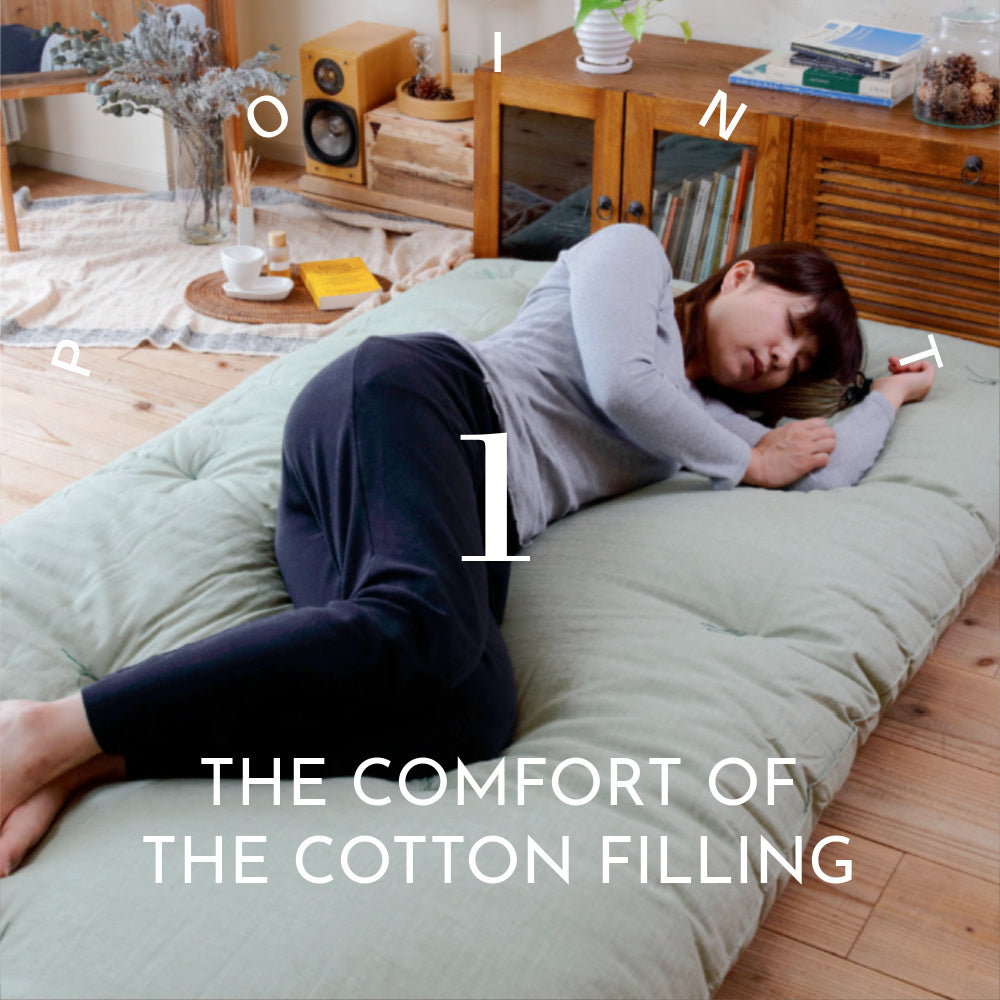 Handcrafted using traditional techniques passed down for generations and modern innovations, Takaokaya's futons are the perfect combination of pleasant firmness for spine support, and pillowy cushioning to cradle your body to enable better sleep so you can wake up feeling refreshed the next day. Shiki futon can be used on the floor or if you are not used to sleeping on the floor, you can put it on top of your mattress for added comfort and relaxation.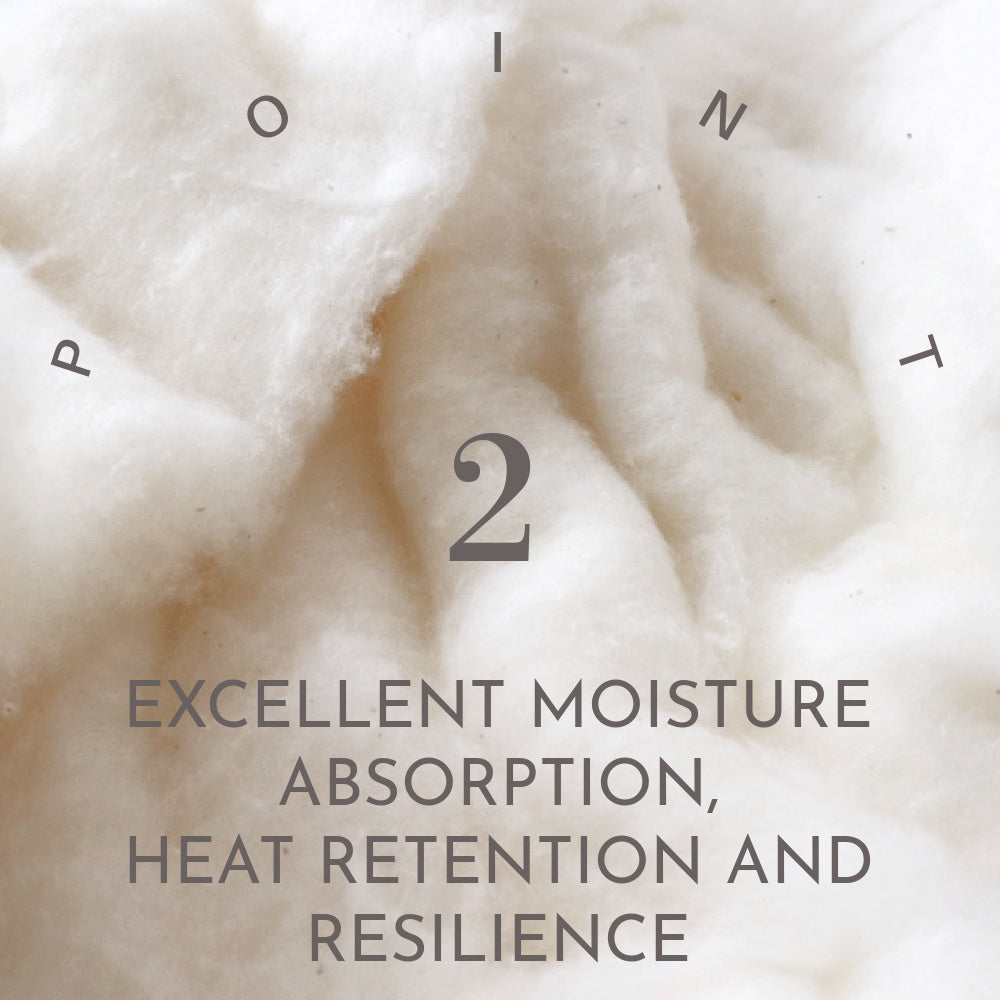 As cotton fibers are hollow and have a natural twist structure, our futons are cool in the summer heat and cozy in the winter chill, making them suitable for all seasons. Our futons also have good resilience due to our choice selection of cotton. Sunning your futon regularly not only helps to fluff up your futon but also disinfect it.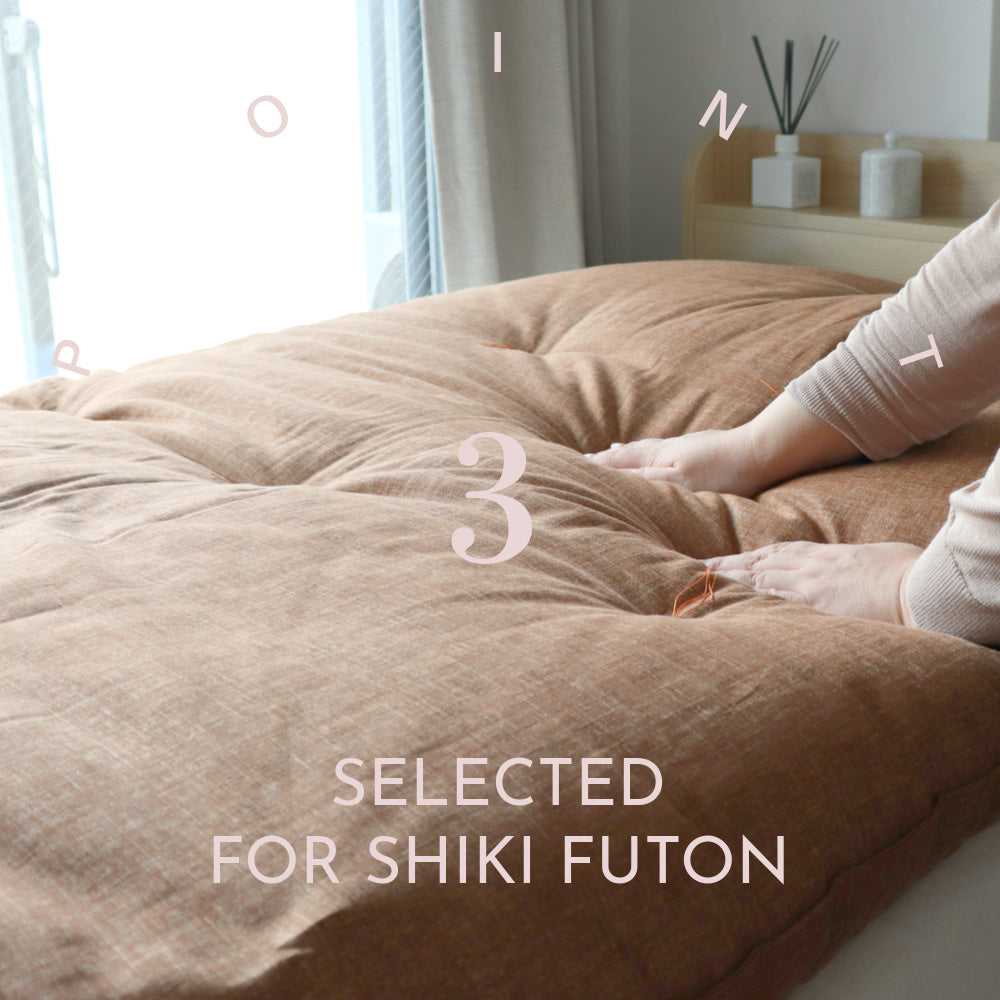 The cotton filling we used for stuffing Shiki Futon Mattress Topper is specially selected so that our futons are plushy and yet firm to provide ample support for a healthy spine
a gift from us
Celebrating 104 years of love & support!

From October 2nd 2023 to November 1st 2023, enjoy ¥1,000 off minimum purchase of ¥30,000. >>> READ MORE

*Subscribe to our mailing list to be the first to know about promotions and new launches!