This store requires javascript to be enabled for some features to work correctly.
journey to serenity with coro-long
Whether you are experienced or new to meditation, begin your journey to serinity and elevate your meditation with the Coro-Long Pillow. Stay focused longer and find relief and relaxation to melt away daily stress while meditating on the Coro-Long Meditation Pillow.
We have been listening closely to your feedback, suggestions, and requests.
We are delighted to unveil the new and improved coro-long meditation pillow that offers you flexibility and ease in adjusting the height and firmness .
We are constantly innovating and improving to create better Kangu because we believe you deserve nothing less than extraordinary comfort!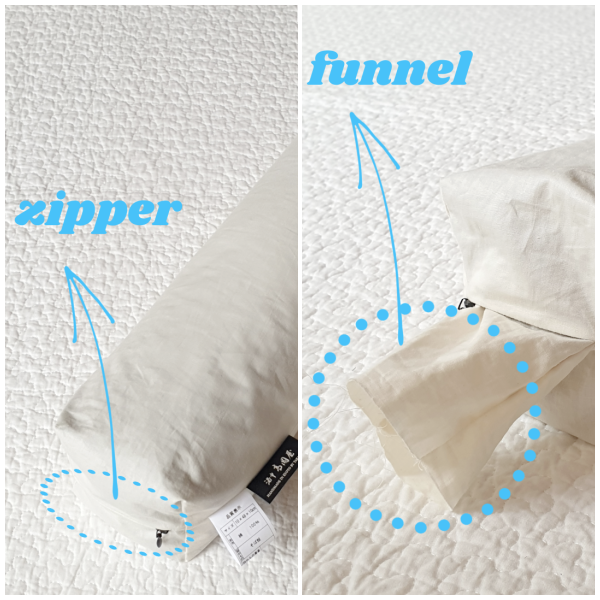 Improved Feature 1: Inner Pillow
zipper and funnel
The inner pillow now comes with a zipper and funnel for you to add or remove the inner filling so you can decide which height and firmness offer you the most comfort when meditating.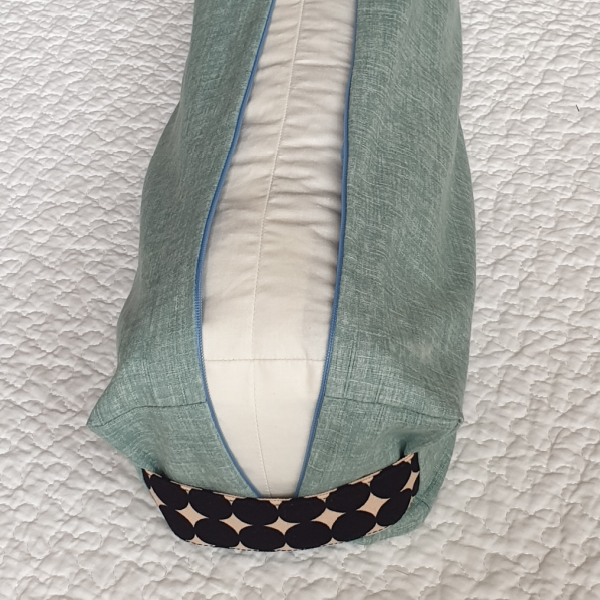 New Feature 2: PILLOW Case
zipper shape
We have also adjusted the position of the zipper on the pillowcase to shape like "L", so you can open the case widely to remove and put back the pillow easily after adjusting the filling.
Product Description

*Consisting: Inner pillow and cover

Sizes (Approx.): 10×48×10cm
Fabrics: 100% Cotton (Cover & Inner Pillow Liner)
Filling: Buckwheat or Polyethylene Pipe (Hard or Soft)
Cancellation, Returns and Exchanges Policies

Cancellation, Returns and Exchanges

We normally do not accept cancellation, unless under special and with prior written communication which must occur under 24-48 hours after purchasing the product. Returns and Exchanges cannot be accepted except in the case of a wrong shipment. Once purchased, no product may be returned because of the purchaser's personal preferences.

We kindly ask that all valid returns must be in unused condition with attached tags and packaging. Takaoka Futon Co., Ltd. will not accept any returned merchandise without prior written communication.

In case of returns and exchanges due to the wrong shipment, a communication between customer and Takaoka Futon Co., Ltd. should be held to discuss a solution. If any matters of liability arise, the matter will be dealt with and settled between Takaoka Futon Co., Ltd. and the customer directly. The terms and conditions of the respective seller will apply and be the basis of the discussions.
Pillows made to Perfection
I had 2 customised pillow made with Takaokaya and they were really made to perfection. The pillows provided me with comfort and support for a good night's sleep. The high quality plastic pipe fillings conformed well to the shape of the head and neck, providing customised support and reducing pressure points. The cotton covers are also highly breathable, keeping the pillow cool and comfortable throughout the night. The staff at Takaakaya were super friendly and nice … they spoke fluent English and really provided excellent service to their customers. Look for Nanako / Karen , they were great !
Dear Lucas-san,
Thank you so much for your kind review and pictures ! It really made our day to hear that you find the pillows comfortable. We look forward to another opportunity to deliver Kangu to you and your family :)
Team Takaokaya,
Karen
a gift from us
Celebrating 104 years of love & support!

From October 2nd 2023 to November 1st 2023, enjoy ¥1,000 off minimum purchase of ¥30,000. >>> READ MORE

*Subscribe to our mailing list to be the first to know about promotions and new launches!