This store requires javascript to be enabled for some features to work correctly.
- happy times -
Diary of My Ojami and I
At Takaokaya, we believe in using and enjoying the products that we create. Take a glimpse into how different members of the Takaokaya family enjoy the art of Kutsurogi with their beloved Ojami. We invite you to join us as we share snippets of our relaxing moments!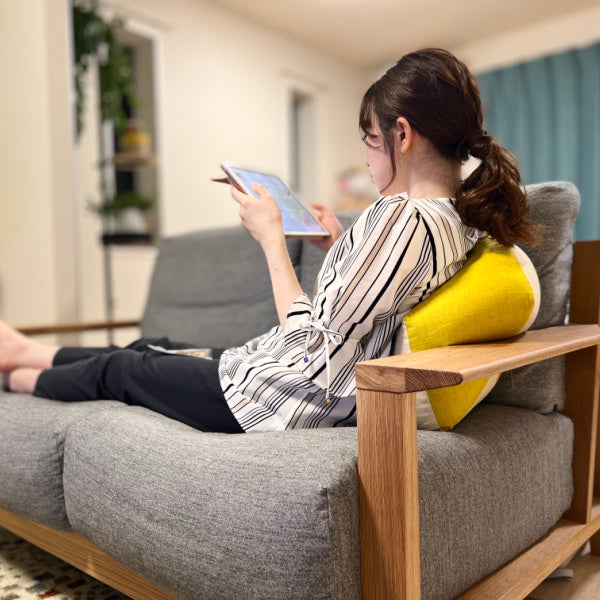 Diary of My Ojami and I : Entry 1
celebrating me time!
As the aroma of freshly brewed coffee fills the apartment, my happiest time begins as I plop myself down on the couch. My legs stretched out with my back leaning against my favorite Ojami cushion, I am ready to binge-watch all my favorite shows on Netflix. Idling at home has never been more fun and relaxing! This is my "me" time, a time when I celebrate myself by enjoying all my favorite things! Do not disturb me now…it is time to recharge myself, so I am ready for whatever comes my way tomorrow!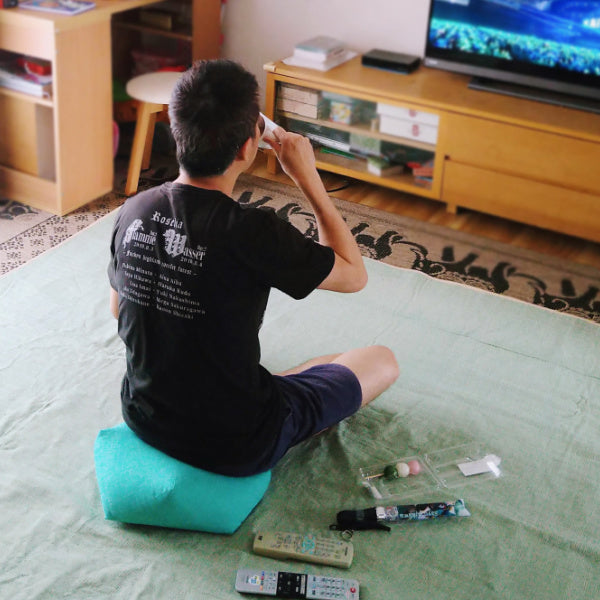 Diary of My Ojami and I : Entry 2
this is My special seat
I know I shouldn't be territorial but it's the weekend finally and I can finally watch the live-streaming of my favorite football team at play! I need to get a good seat in front of the TV when the rest of the gang comes over later.I need to mark my spot with my Ojami that's the same colour of the team's uniform, so none of the guys can take my seat. They need to bring their own Ojami if they want to reserve a good spot in front of the TV during half time! With my Ojami, I can sit comfortably and enjoy the football match while drinking and eating! Go Go Goal!!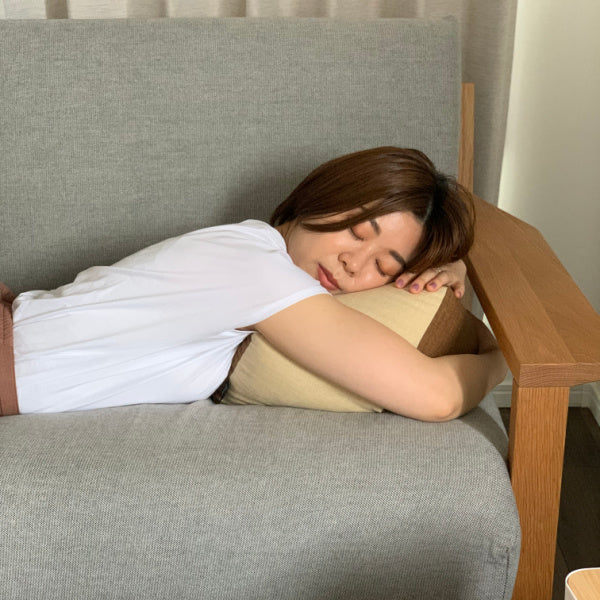 Diary of My Ojami and I : Entry 3
pampering myself with luxurious sleep
Whether it's an afternoon siesta or succumbing to food coma, my sleep is always a luxurious experience when I lie down on the sofa with my M-sized Ojami cushion. As I drift into dreamland, hugging my beloved Ojami, I can't help but smile at how this moment is so comfortable and relaxing, my stress and weariness of the day just melt away….need to… get one…for mom..and dad…Zzzzzzz