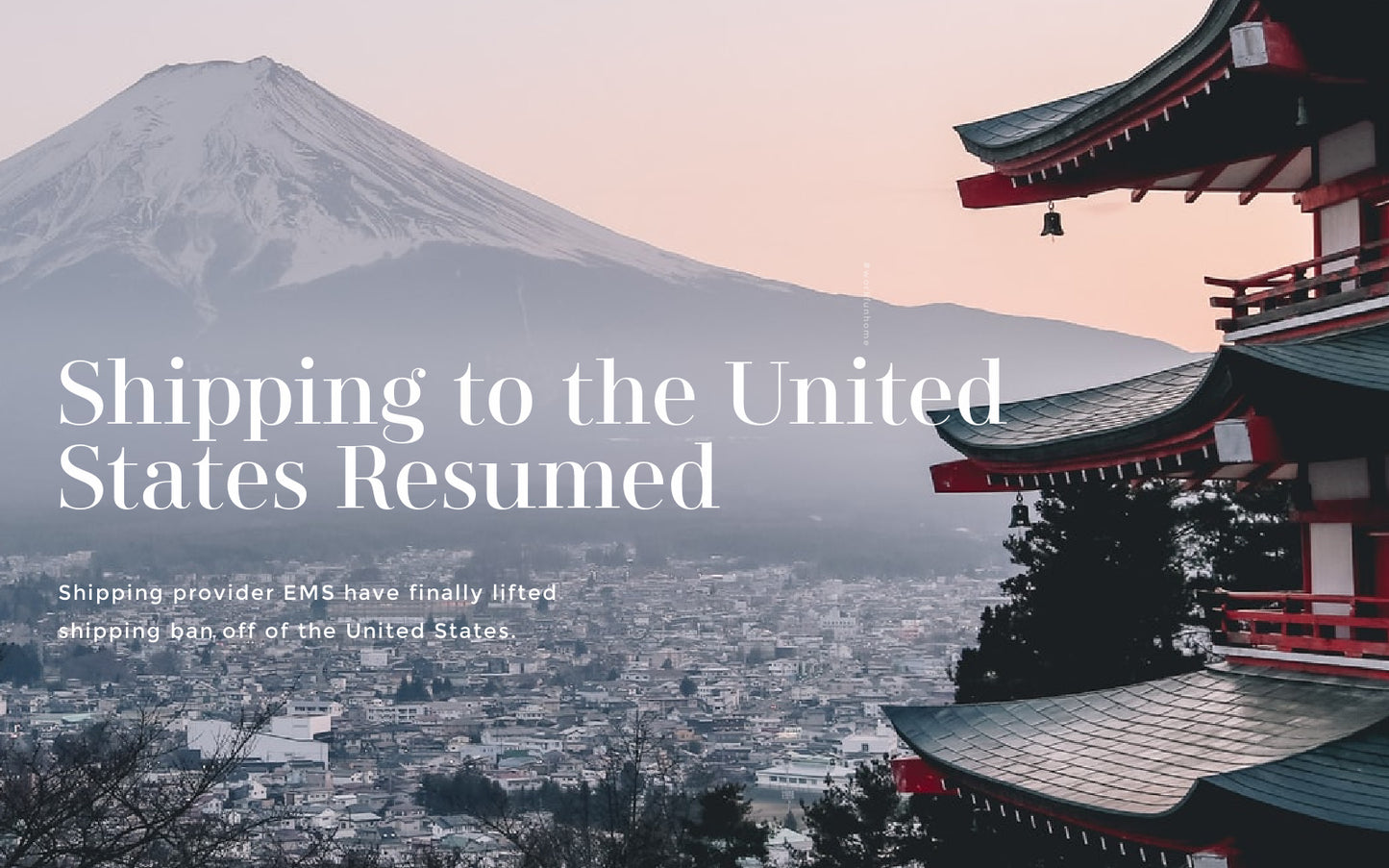 United States EMS Shipping Resumed
Finally! After more than a year of waiting, our shipping provide EMS have resumed their shipping to the United States. We are finally able to ship to the United States again with ease. For those who have been waiting, here's your chance!

EMS announced that due to the decreased number of flight, they had to apply a Tentative Extra Charge to the shipping rates to make sure spot availability. 

We are so thankful to all of our American customers that have been so patient and understanding during this entire process. We will work hard with some experts in order to make sure we continue to improve customers experience on our website! 

Again, we greatly appreciate your kindness and continual support even during the difficult times.
For any additional inquiries or if you still would like to inquire about shipping via DHL, please do not hesitate to Contact Us.