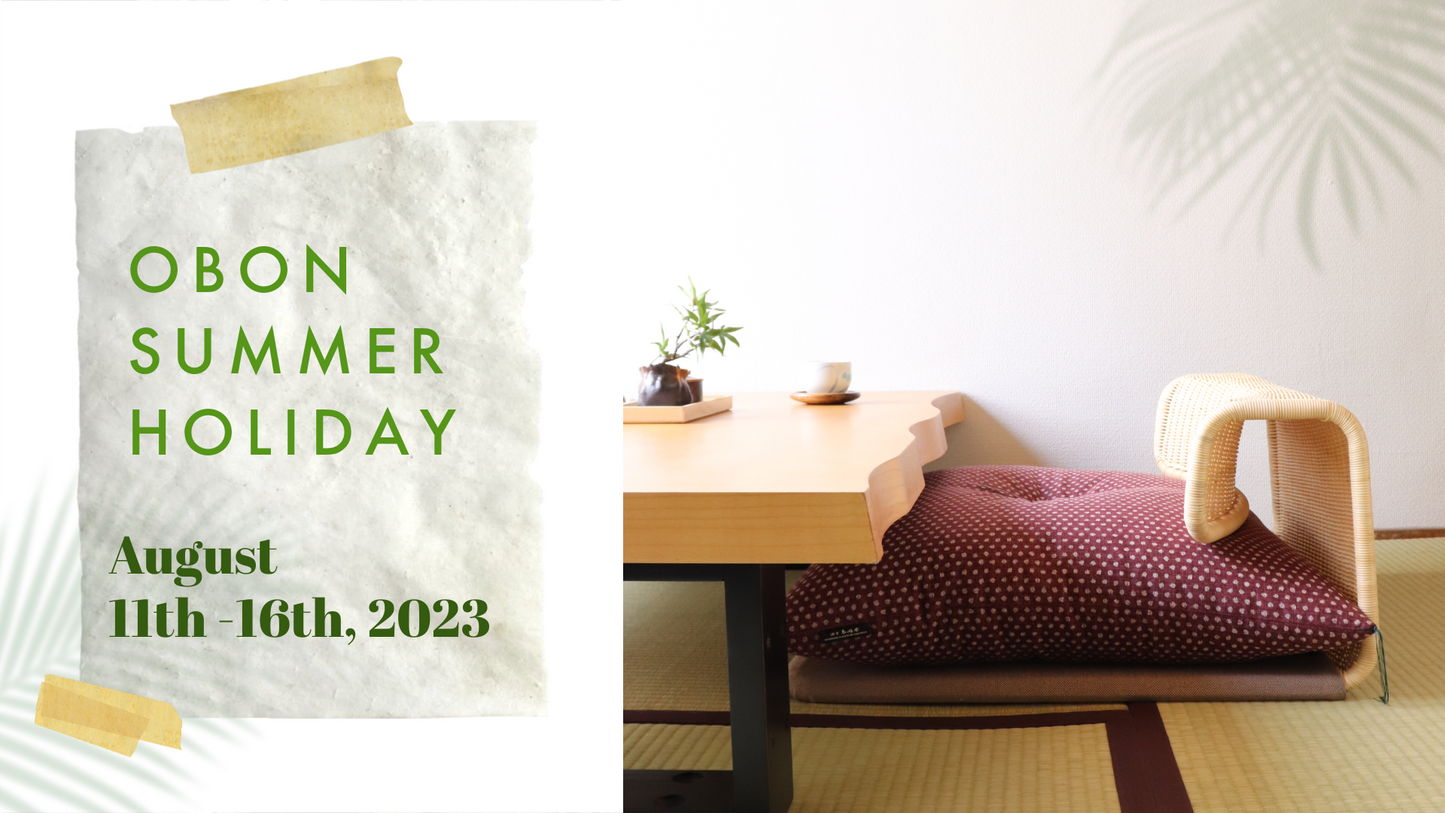 Celebrated annually during mid-August, the Obon Festival, which is seeped in traditional Buddhist origins, is an important annual cultural event for the Japanese people. The festival is of significance because it is a time of reunion and reconnection for families  as they come together to remember and pay respects to loved ones and ancestors who have passed on.
Key activities of the Obon festivals include lively traditional dances called "Bon Odori" where dances are dressed in colourful summer kimonoes known as "Yukata", street processions, spectacular fireworks displays and bonfires light-ups, street food fairs, releasing of floating lanterns in the river or sea etc.
The team at Takaokaya will be taking a break from 11 - 16 August so that everyone can go home, to different parts of Japan, to visit with their families and have a fun and relaxing time.
Even though our workshop might be closed, our online store remains open 24/7 so you can still shop for our artisanally handcrafted-in-Japan kangu (tools of relaxation), no matter where you are in the world. Orders will be processed when wel re-open on 17 August.
For overseas friends who are thinking of visiting our workshop and gallery while in Kyoto, to have a unique Takaokaya kutsurogi (relaxation) experience, trying our authentic Japanese futons and zabutons and other kangu (tools of relaxation), drop us an email intl@takaokaya-kyoto.jp to book an appointment before or after the Obon summer holidays.