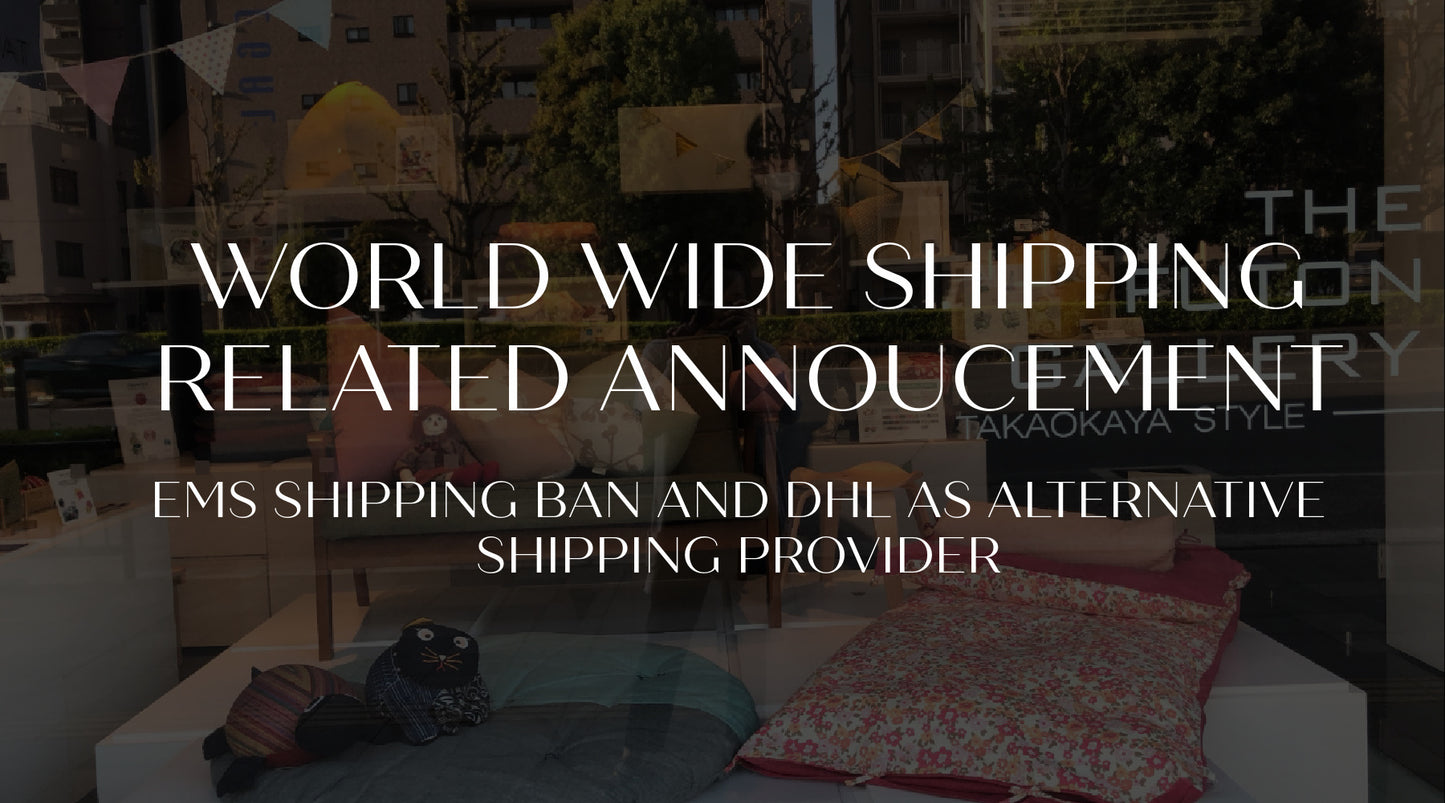 Express Mail Service (EMS) Shipping Ban and DHL as Alternative Shipping Provider
Hello everyone! Thank you so much for always supporting Takaokaya. 

This post will be a post for those who are not aware of the current shipping ban done by our commonly used shipping provider which is EMS (Express Mail Service). Up to the beginning of this year, we have been using to ship all of our customers packages. 

Due to the pandemic, EMS published a list of countries which they are currently not providing any shipping service. We have published this list in our Delivery and Returns page. We have also published several announcements allover our online store to make sure that all our customers are aware of this shipping ban. 

We are currently in the midst of incorporating DHL's, as an alternative shipping alternative, calculation system into our online store to provide a more convenient method for our customer to immediately see their DHL shipping fee. Compared to the 'contact us' method that we have been implementing to this day. Once it is up, we will make sure to revise this announcement for your convenience!

We are learning each day to create a better online store for our current and future customers. If you have any advice, please do not hesitate to contact us! We would love to hear your input.