This store requires javascript to be enabled for some features to work correctly.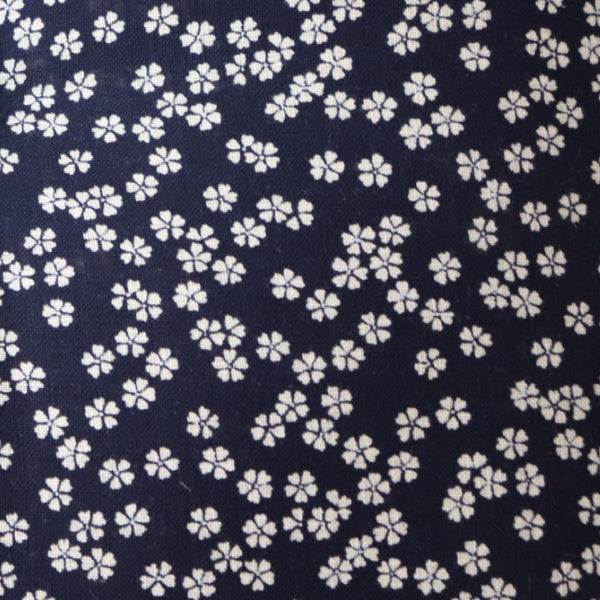 about Aizome-fu
Aizome is the Japanese word for indigo dye. The dye is naturally extracted from the leaves of the Indigofera tinctoria plant. It creates a beautiful indigo shade of blue. Our Aizome-Fu fabrics are meant to replicate the beautiful look that the indigo dye creates. 
story of ojami
The Ojami Cushion is the brainchild of Takaokaya's 3rd generation CEO, Koichiro Takaoka. Being particular about relaxing, he has always found it a little uncomfortable to fold the traditional zabuton cushion in half when sitting on the floor. So he wanted to revolutionize the experience of sitting down by creating a cushion that everyone can "sit comfortably by raising our bottom", as part of his lifelong quest of pursuing the art of relaxation and creating kutsurogi products that put a smile on everyone who uses them. Inspired by the ancient Japanese beanbag toy called otedama (or ojami in the Kyoto dialect) and coupled with his many years of knowledge gained from creating kutsurogi products and making cushions, the Ojami cushion which offers unsurpassed comfort, finally came to fruition.
how to enjoy Kutsurogi
ojami cushion relaxation guide
Learn and experience the art of kutsurogi (relaxation) with your beloved Ojami Cushions. Below are some of our favorite ways to relax with the Ojami... try our ways or find your own sweet spot for relaxation with your beloved Ojami and share with us!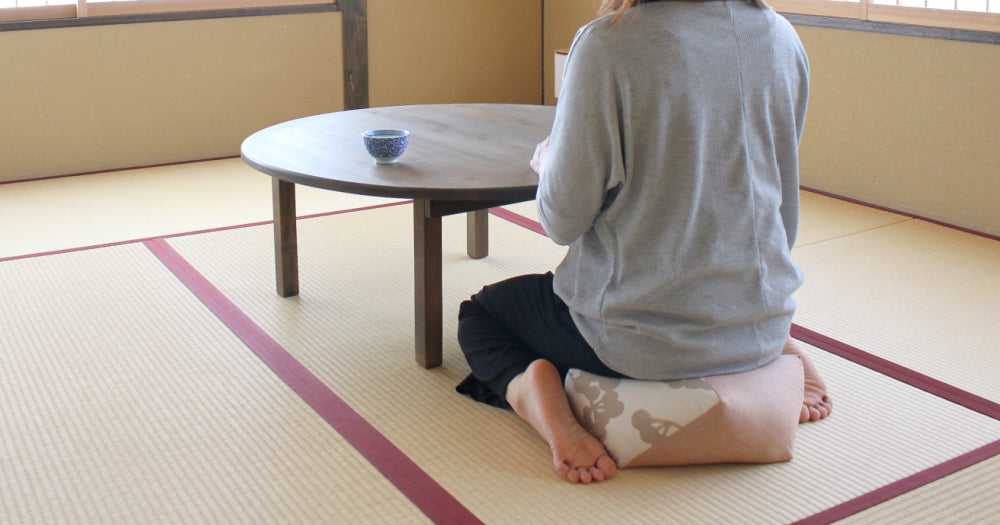 Seiza (Kneeling)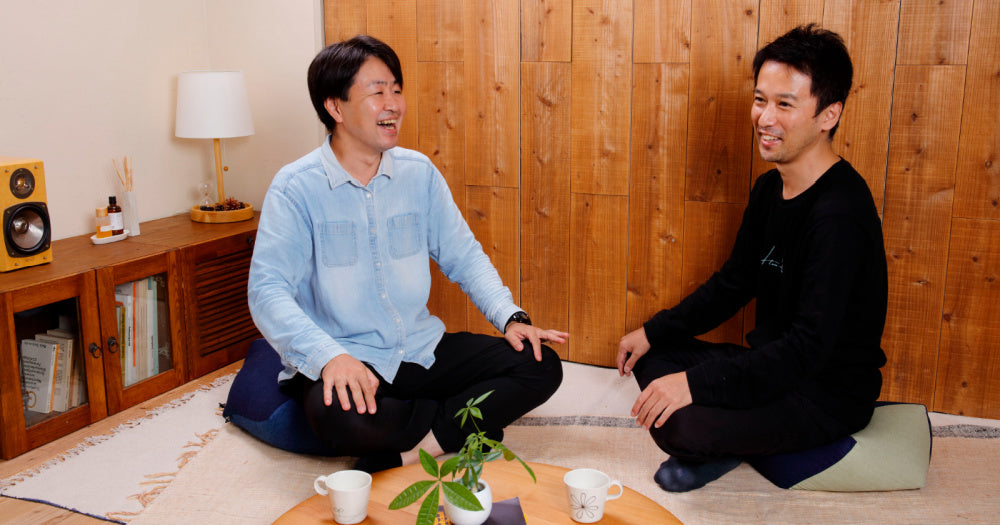 Agura (Cross-legged)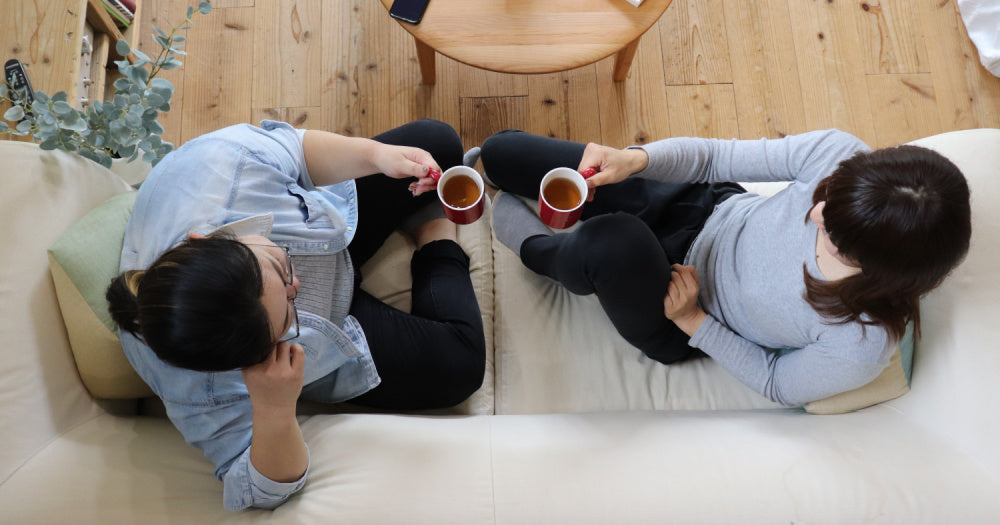 Back rest on the sofa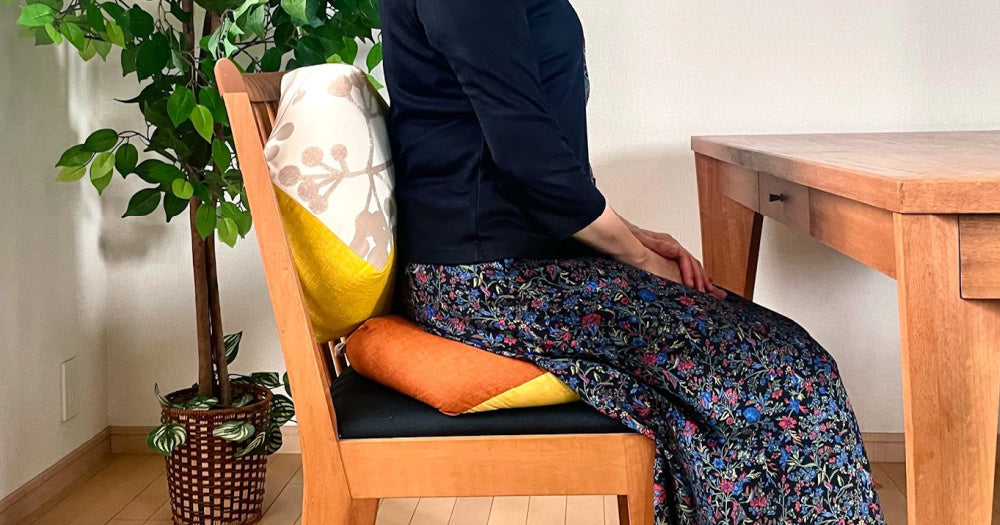 BACK Support ON Chair
why is the ojami so relaxing?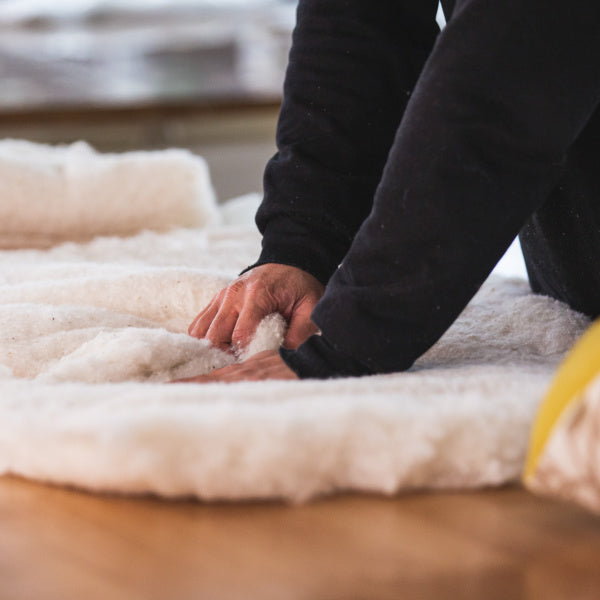 THE SECRET OF RELAXATION 1
stuffing by skillful craftsmen
Unlike ordinary cushions, the Ojami is designed to be three-dimensional and is hand-stuffed with cotton by our craftsmen to ensure greater volume and fluffiness all over. The Ojami Cushion, being thicker, helps to elevate the bottom so you can sit more comfortably and relax.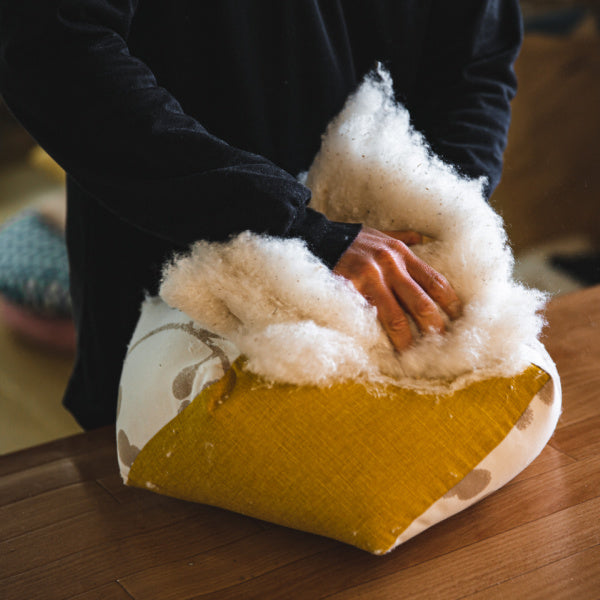 THE SECRET OF RELAXATION 2
three-layer structure
To prevent the Ojami from going flat easily and to give support for a good sitting posture naturally, we created a three-layer structured inner filling. We selected a special urethane which is used as the core, which is then wrapped with a cotton pad, to create exquisite firmness and thickness.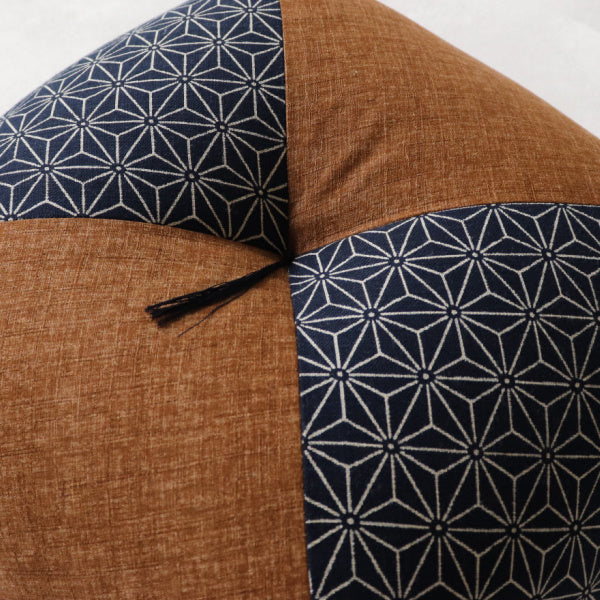 THE SECRET OF RELAXATION 3
Shape secured by center stitch
Middle stitches are applied to the center of the cushions to keep the cotton filling in place. The contours achieved by this stitch, naturally take the form of your body when you sit or lie down on the Ojami, to provide absolute comfort and rest.
Fantastic quality and service!
Really happy with the whole process. I ordered and had it shipped all the way to Australia with no problem at all. The products were premium quality and you can see the care that went into them. I was especially surprised with the personal note that came with the items. It added such a fine touch to such quality products! Thank you so much!
Hi Michael-san,
It is such a delight to know that our little personal notes are appreciated! Hope you are having a fabulous time relaxing with your Ojami!
Thank you for your support and happy kutsurogi (relaxing)!
Nanako
Team Takaokaya
We ship internationally, but if you can't find your country at checkout,

CLICK HERE

to contact us for a personalized quotation!