This store requires javascript to be enabled for some features to work correctly.
"OMOTENASHI": THE SPIRIT OF KYOTO HOSPITALITY
three characteristics of kyoto zabuton
Not all Zabutons are made the same even though they are used for floor seating.
Here's how to tell a Kyoto Zabuton from ordinary zabutons, and also why they are more comfortable to sit on: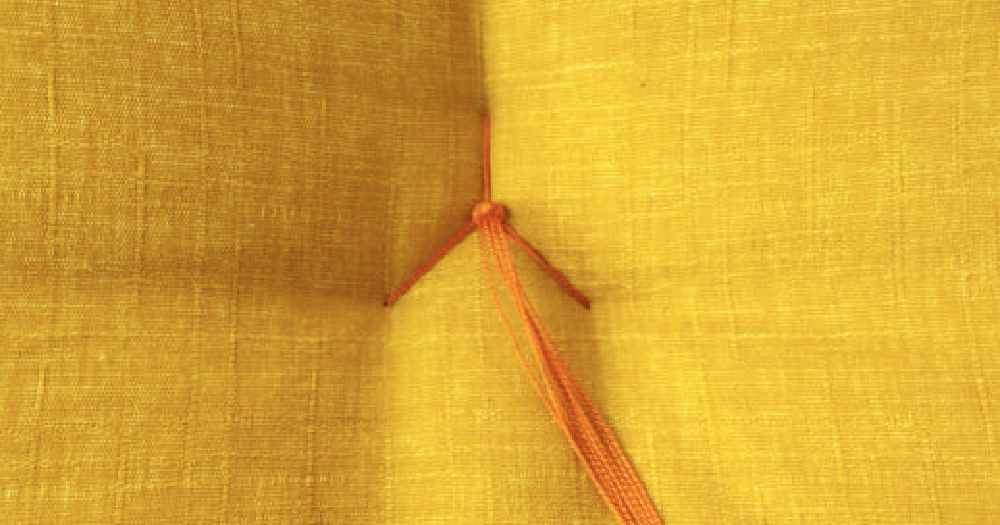 "SAMPO-TOJI": THREE-PRONGED STITCH

The three-pronged stitch on top of the Zabuton, known as "toji," helps keep the cotton filling to be evenly distributed. Unlike normal zabutons that used a cross-shaped "toji", the Y-shaped "toji" is unique to Kyoto zabutons. The tail of the "Y" shape indicates the front of the zabuton for the user's convenience.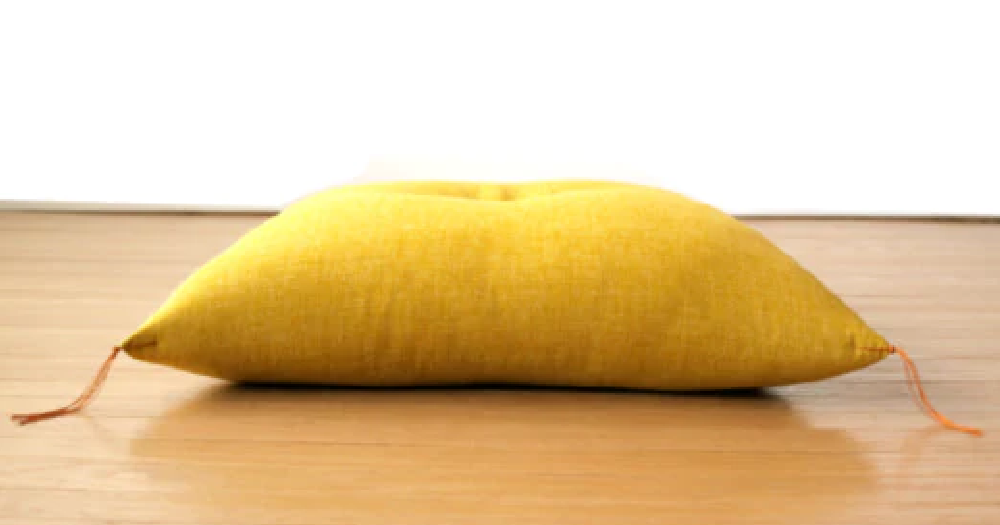 "KAMABOKO-GATA": DOME SHAPE

To ensure the stability of the cushion, the underside of the zabuton cushion is flat. The top side of the zabuton is filled to create a dome-like shape, which is reminiscent of the shape of a Japanese fishcake called kamaboko. This shape not only provides extra fluffiness but also prevents the zabuton cushion from thinning too quickly, with frequent use. It takes a very skilled craftsman to achieve a plump and natural curve shape of the zabuton cushion.
"SUMI-FUSA": TASSELLED CORNERS

The corner tassel stitches on a zabuton cushion are called "sumi-fusa". It does not only function as a decoration, but it is also a traditional technique used to make sure that the cotton filling does not come out from the corners of the cushion. In ancient Japan, it is believed that putting tassels on the corners of the cushions prevents evil from possessing the user.