This store requires javascript to be enabled for some features to work correctly.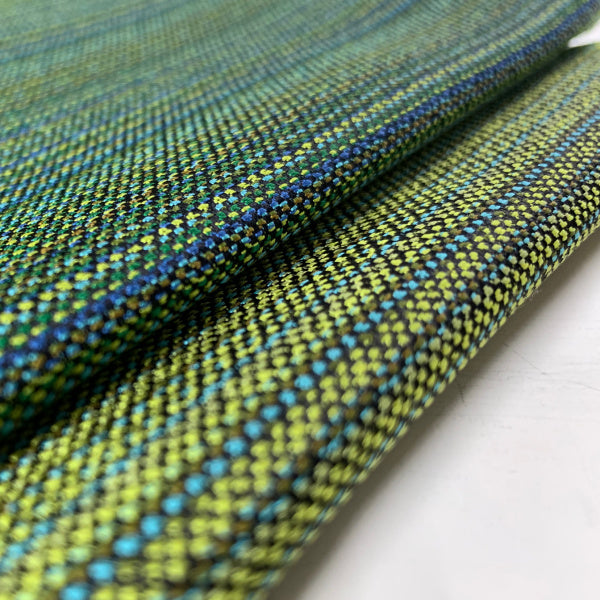 about nishijin silk
Nishijin is Kyoto's ancient weaving district, with a history dating back to the 5th century. The area is well known for its silk fabric and are used by the imperial court, aristocrats, and temple leaders for centuries. What makes Nishijin Silk so special is that the fabric is weaved using dyed thread, which means the fabric has to be woven according to the design, instead of dyeing the fabric after it is woven.
story of ojami
The Ojami Cushion is the brainchild of Takaokaya's 3rd generation CEO, Koichiro Takaoka. Being particular about relaxing, he has always found it a little uncomfortable to fold the traditional zabuton cushion in half when sitting on the floor. So he wanted to revolutionize the experience of sitting down by creating a cushion that everyone can "sit comfortably by raising our bottom", as part of his lifelong quest of pursuing the art of relaxation and creating kutsurogi products that put a smile on everyone who uses them. Inspired by the ancient Japanese beanbag toy called otedama (or ojami in the Kyoto dialect) and coupled with his many years of knowledge gained from creating kutsurogi products and making cushions, the Ojami cushion which offers unsurpassed comfort, finally came to fruition.
how to enjoy Kutsurogi
ojami cushion relaxation guide
Learn and experience the art of kutsurogi (relaxation) with your beloved Ojami Cushions. Below are some of our favorite ways to relax with the Ojami... try our ways or find your own sweet spot for relaxation with your beloved Ojami and share with us!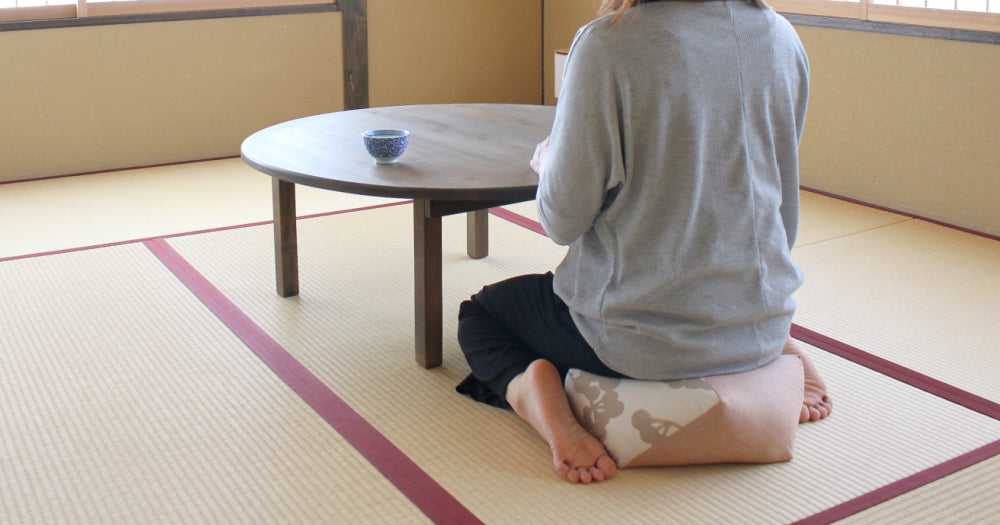 Seiza (Kneeling)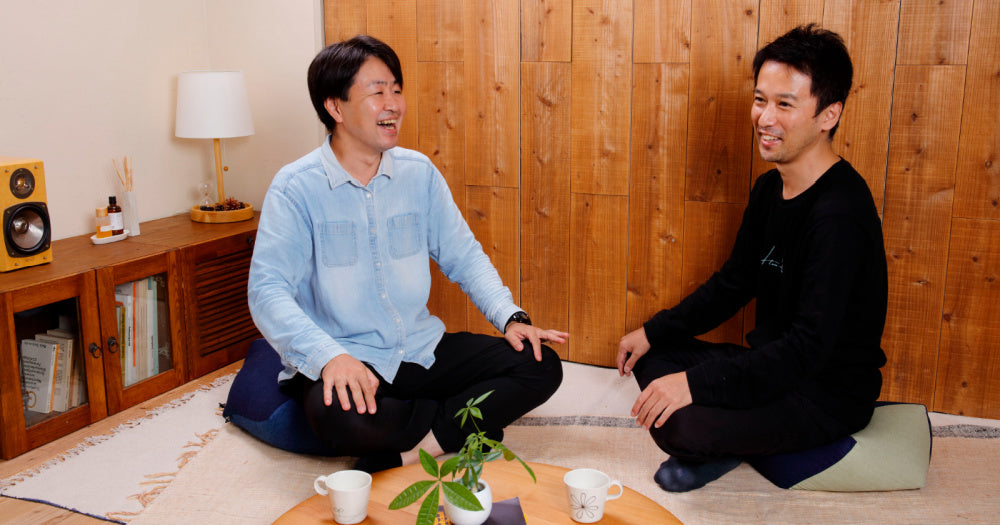 Agura (Cross-legged)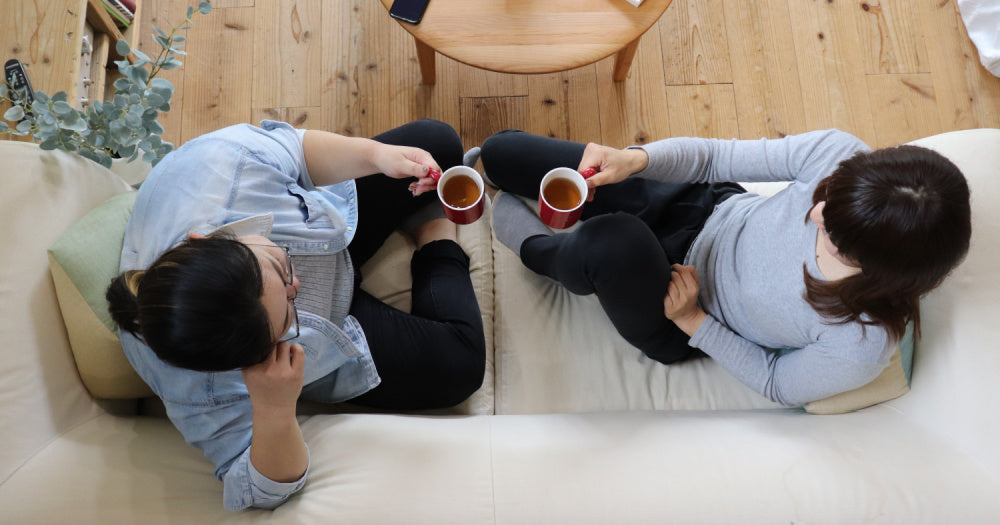 Back rest on the sofa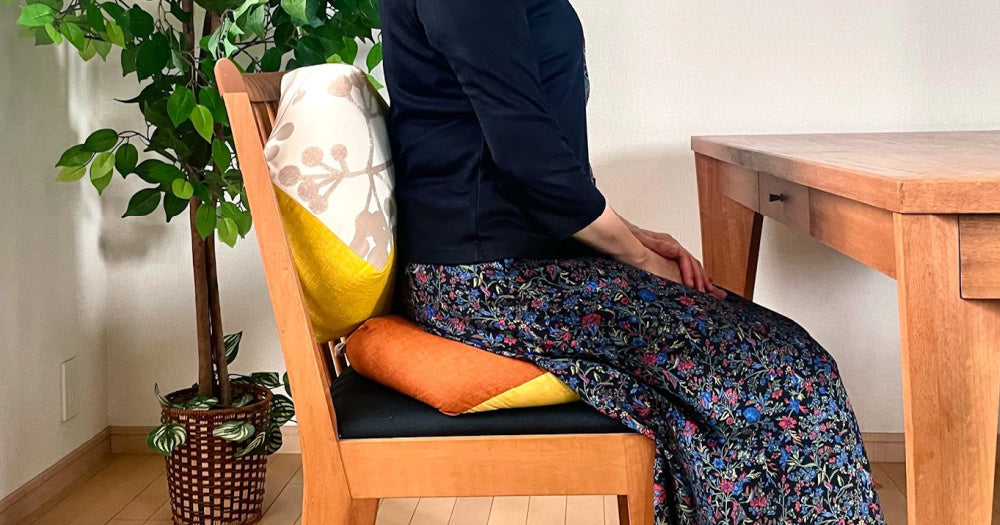 BACK Support ON Chair
why is the ojami so relaxing?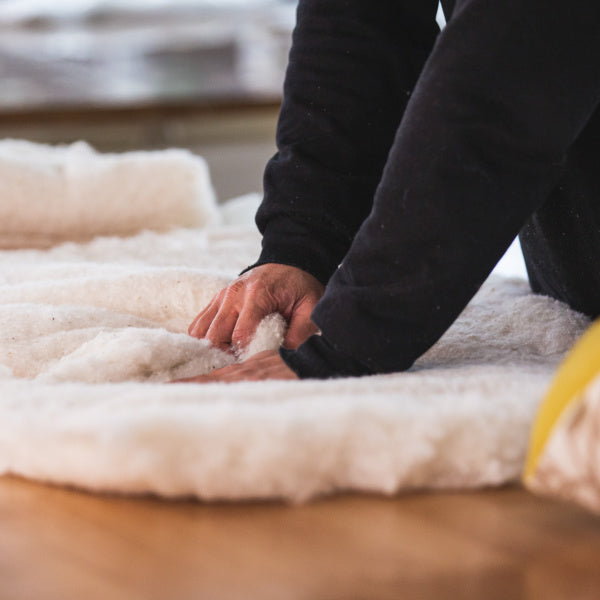 THE SECRET OF RELAXATION 1
stuffing by skillful craftsmen
Unlike ordinary cushions, the Ojami is designed to be three-dimensional and is hand-stuffed with cotton by our craftsmen to ensure greater volume and fluffiness all over. The Ojami Cushion, being thicker, helps to elevate the bottom so you can sit more comfortably and relax.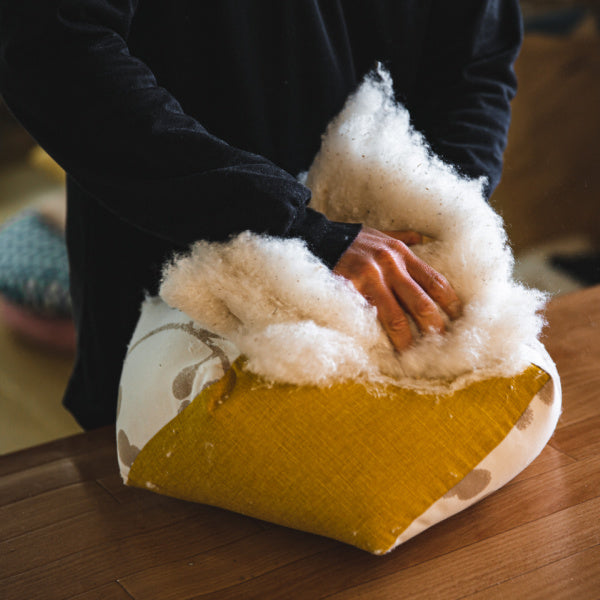 THE SECRET OF RELAXATION 2
three-layer structure
To prevent the Ojami from going flat easily and to give support for a good sitting posture naturally, we created a three-layer structured inner filling. We selected a special urethane which is used as the core, which is then wrapped with a cotton pad, to create exquisite firmness and thickness.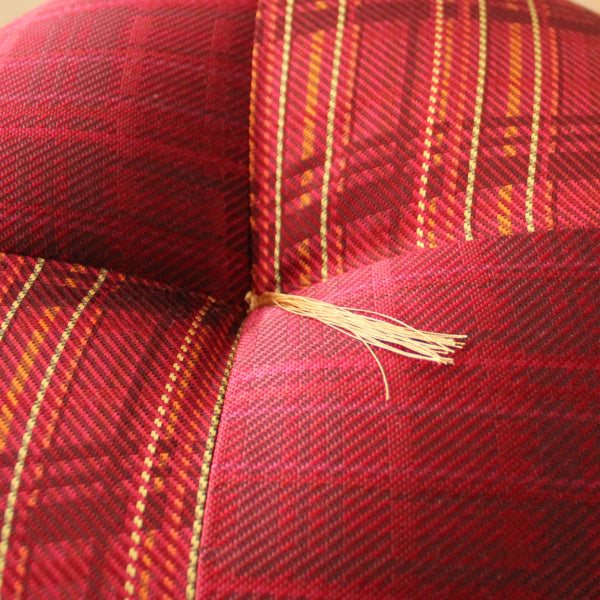 THE SECRET OF RELAXATION 3
Shape secured by center stitch
Middle stitches are applied to the center of the cushions to keep the cotton filling in place. The contours achieved by this stitch, naturally take the form of your body when you sit or lie down on the Ojami, to provide absolute comfort and rest.
Delightful & Fabulous Products
The company Takaokaya was shown on Japanese television and I was delighted with their work of art and tradition. Ordering online was easy, and I am very pleased with the customer service with international customers.
Fabulous products that are made with great precision, quality, and the finest technique.
I wish the company in the future good luck and prosperity.
Dear MM,
We are really happy to know that our handcrafted kangu delighted you and that you are pleased with our customer service.
Wishing you loads of positive energy as you relax with your Takaokaya pillows,
Nanako
Team Takaokaya
Ojami Cushion / Nishijin Silk
Absolutely, beautiful!
Am extremely delighted with the cushion and it is very comfortable especially for the back.
The craftsmanship that has gone into the making of these handmade cushions is amazing, a piece of art in itself.
Dear Elizabeth-san,
Thank you so much for the wonderful review and photos !
It was also very kind of you to send us a postcard all the way from the UK. We all here cherish the postcard very much :) (and so happy when we read it)
Please enjoy and hope to hear from you again soon !
Team Takaokaya,
Karen
Beauty and practicality
I recently bought two beautiful Ojami cushions and am so impressed. The rich colours and attractive shape really light up the room. The cushions don't just look great - they are very firm, stable and comfortable to use. Takaokaya are a pleasure to deal with too!
Hello Vicki! It is wonderful to know that you are enjoying your handcrafted Ojami cushions. It has been our pleasure too to serve you and help you create beautiful kangu (tools of relaxation)!
Happy Kutsurogi!
Nanako
Team Takaokaya
We ship internationally, but if you can't find your country at checkout,

CLICK HERE

to contact us for a personalized quotation!