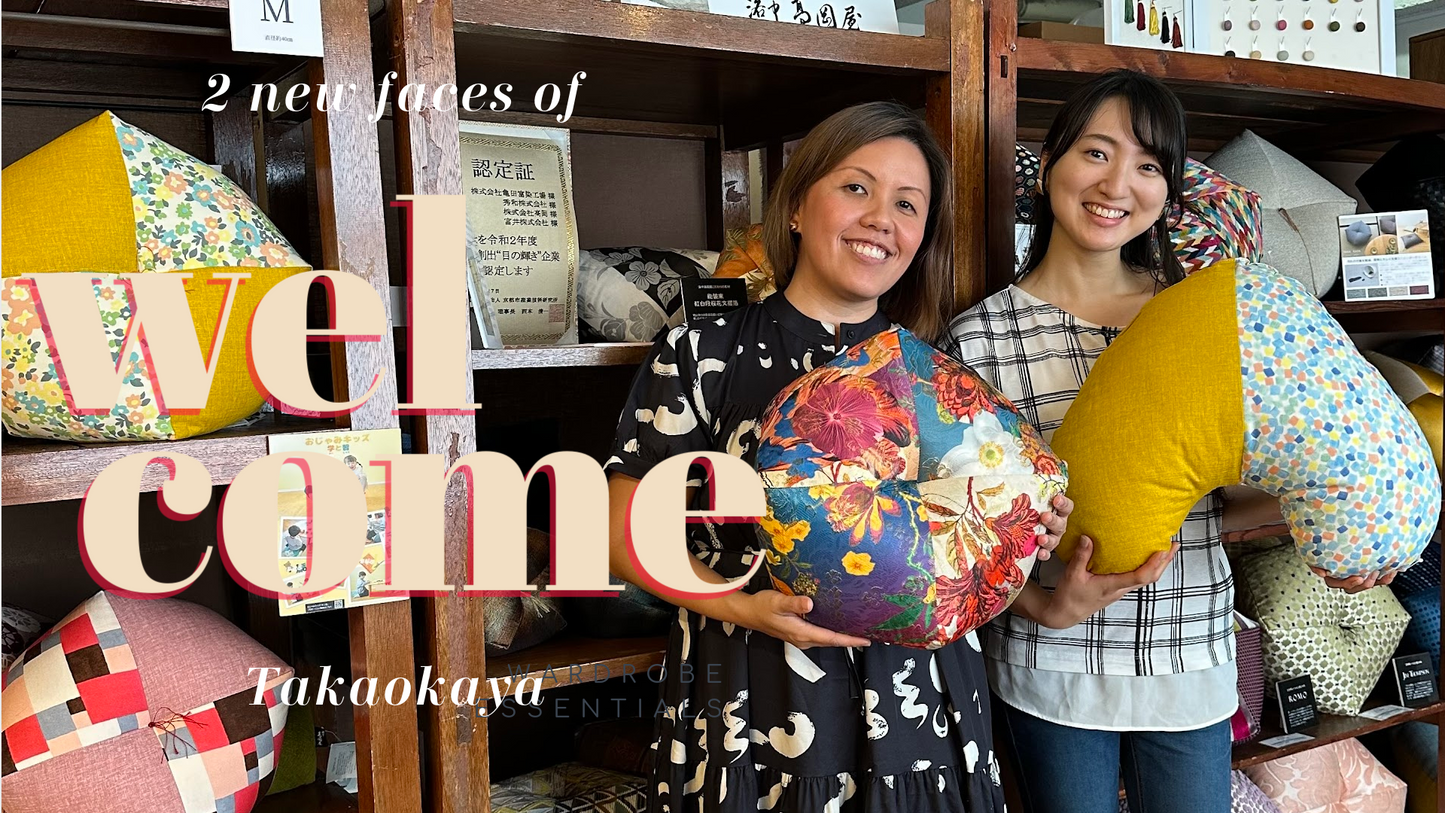 To mark the beginning of the new month of August, we are pleased to introduce the 2 new faces that joined Team Takaokaya - Natsumi and Valery.
Natsumi is the latest 4th gen family member of Takaoka, to join the 104 years-old family business. She will be working alongside her older sister, Kanae, to learn the ropes of how to grow and continue the proud heritage of Takaokaya of artisanal handmade Japanese cushions and beddings.
🔅 NATSUMI FUN FACT:  Natsumi was a professional nurse 👩🏻‍⚕️ working in a hospital before she joined the family business in June.
Valery comes from the sunny island of Singapore, a little red dot on the equator. She joins the Takaokaya global team, and is in training to be a "Kutsurogi Ambassador" so that she can share the joy of the Japanese Art of Relaxation with the world!
🔅 VALERY FUN FACT: Valery is only just picking up the Japanese language. She is, however, effectively bilingual in English and Chinese. Currently, she is only fluent in Japanese when it comes to food.