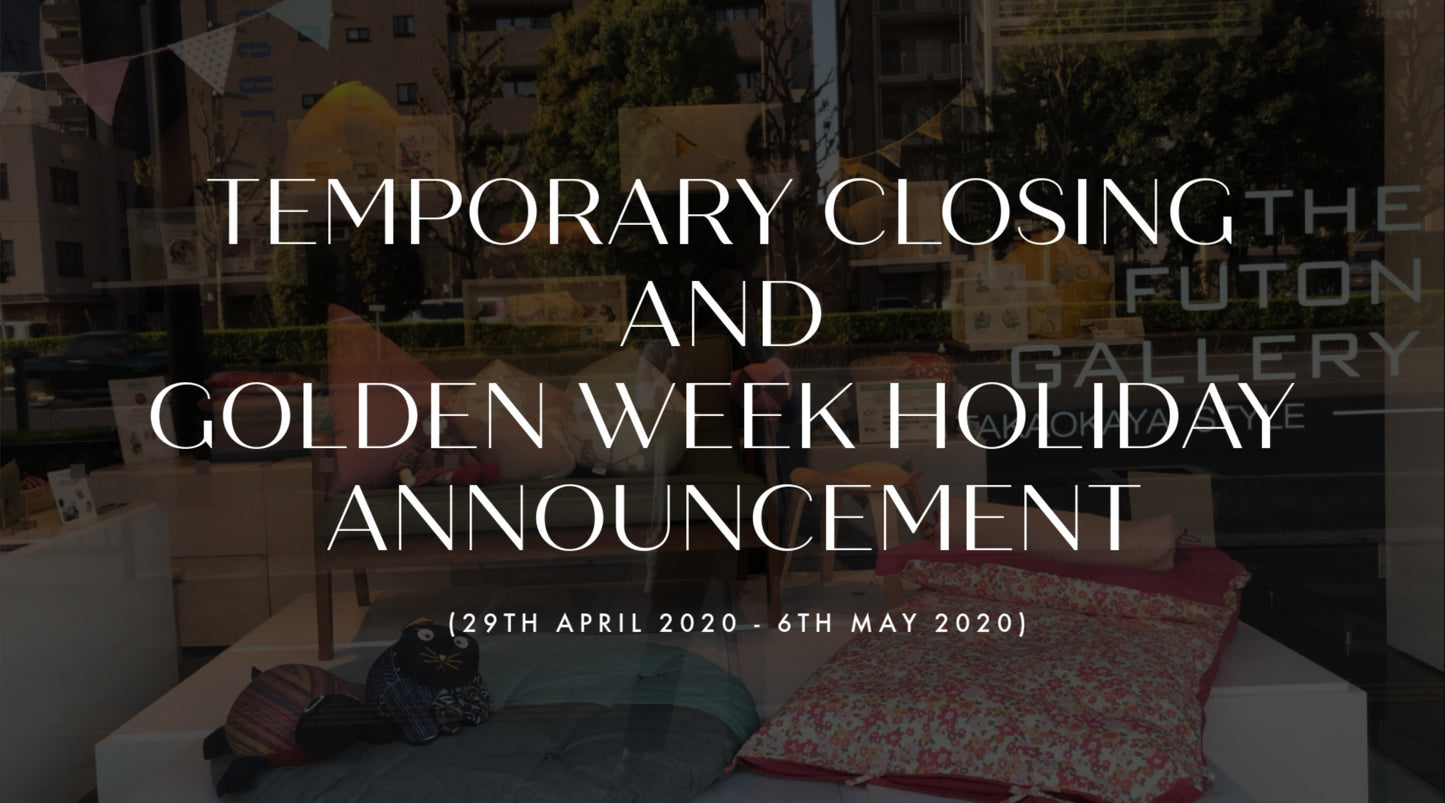 Temporary closing and the Golden Week holiday Announcement
 Due to the coronavirus pandemic that is happening at the moment, Takaokaya has made the decision to temporarily close our headquarter in Kyoto starting from the 29th of April, 2020 until the 1st of May 2020. 
In addition to that Takaokaya will also be closed from the 2nd of May 2020 up to the 6th of May for the Golden Week holiday. 
Our next business date will start on the 7th of May 2020. All orders and inquiries that we receive between the 30th of April 2020 and the 6th of May 2020 will be processed starting from the 7th of May 2020. 
If you have any further questions please do not hesitate to contact us, and we thank you for your understanding. 
-The Takaokaya team