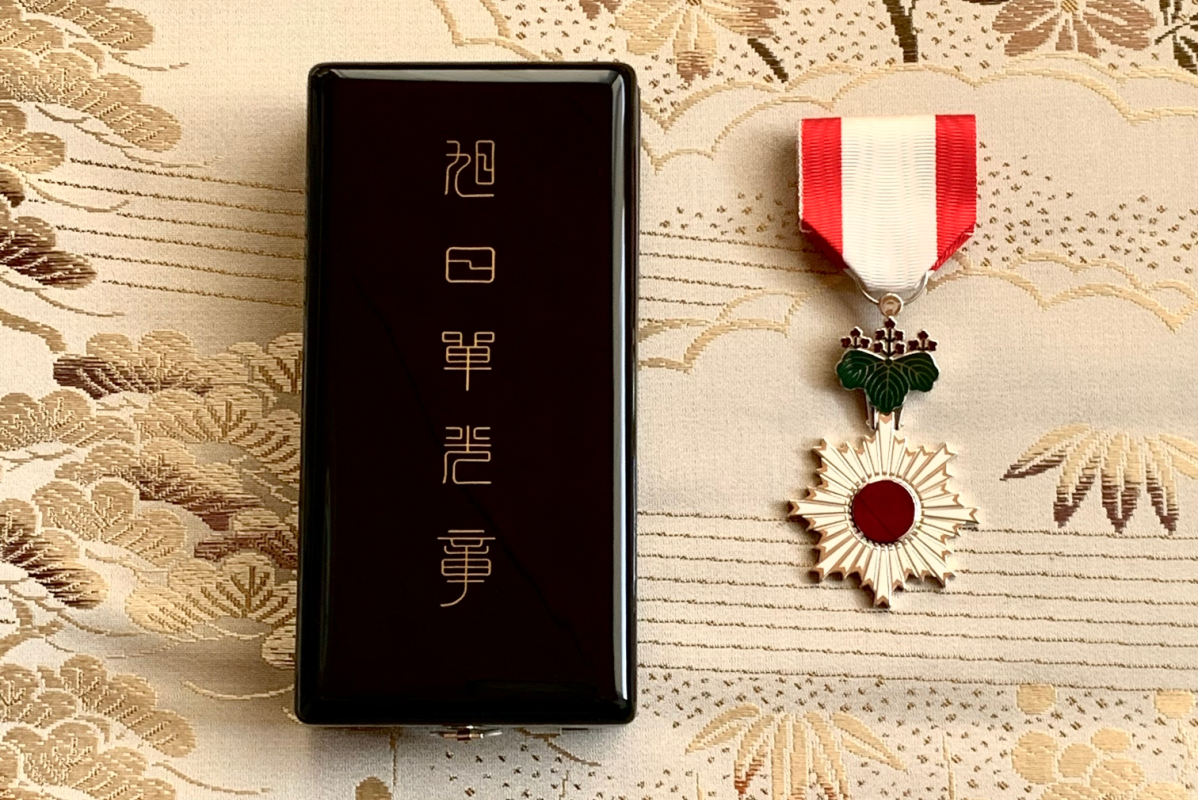 The Order of the Rising Sun, Silver Rays (旭日単光章)
Hello Kutsurogi Friends and Families of the World!
We are extremely happy and proud to share that Takaokaya's 3rd generation CEO Mr. Koichiro Takaoka, was awarded by the Emperor of Japan with the Order of the Rising Sun, Silver Rays (旭日単光章)🎖️, for his contribution in the advancement to Japanese culture. 🎊
Established in 1875 by the Emperor Meiji, the Order of the Rising Sun is a Japanese decoration of honour awarded to both Japanese and foreigners who have made distinguished achievements in their field.
Mr Takaoka is humbled to be selected to receive such a prestigious award. It is a great motivation for him to continue to strive to create new and better Kutsurogi products that will bring smiles and relaxation to more people around the world for generations to come.

During inheriteting the business for more than 100 years as a small futon store in Kyoto, we have created new cushions and futons by fusing tradition and innovation, and have brought them both domestically and internationally with Kutsurogi relaxation. We are very proud him and his achievements.
We would like to share this joy with all the people who have been involved so far to Takaokaya.

We promise to continue to work on new things and move forward step by step so as not to be ashamed of this honor. Thank you for your continued support.