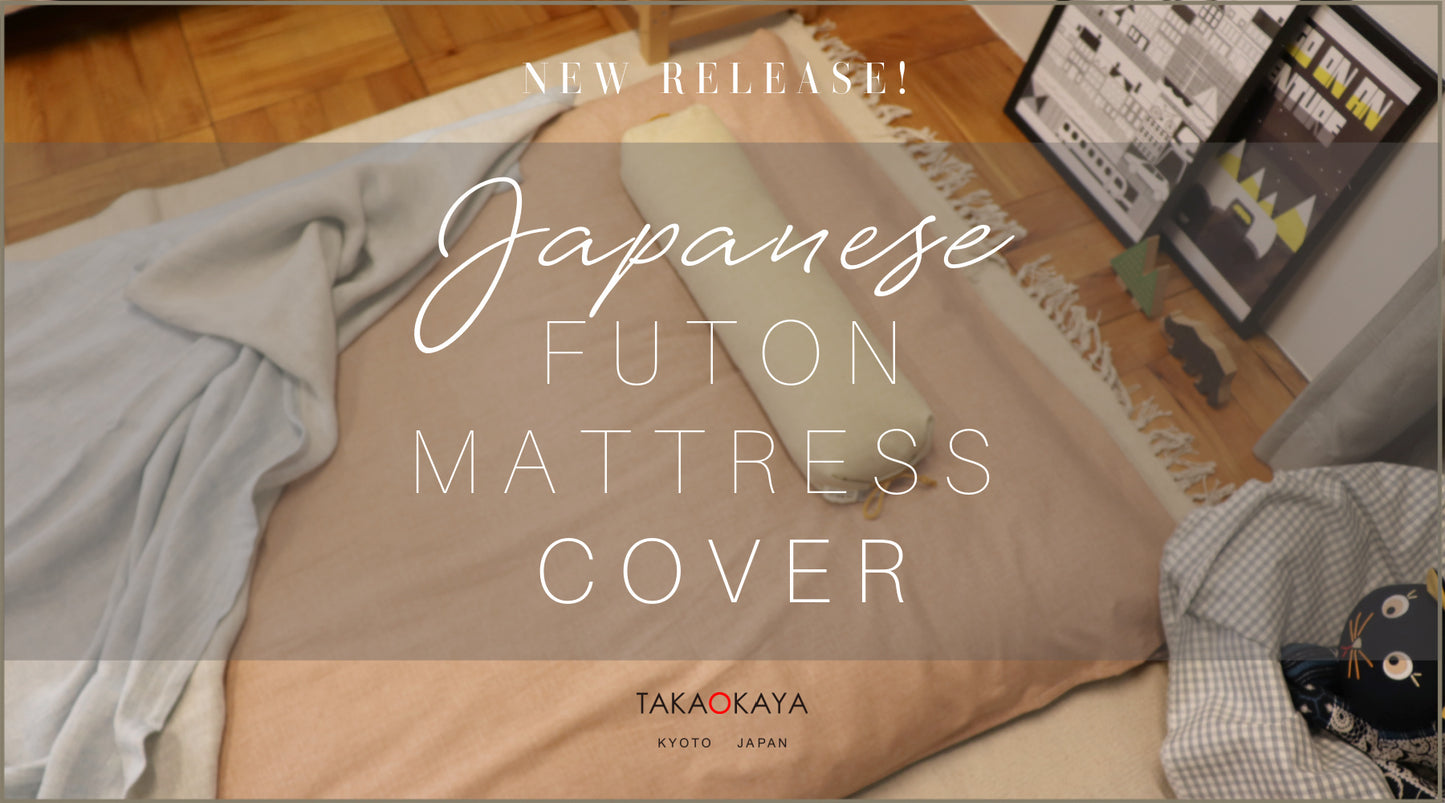 New Release! Japanese Futon Cover Set
Our customers have asked, and we have listened!
For our beloved Shiki Futon Mattress, we have created a cover as a companion to keep it spotless and easy to clean.

Futon Mattress cleaning services are a common thing that is widely available in Japan, however, might be a lot harder to find in other countries. With the increase in popularity of our Shiki Futon Mattress, we have received some inquiries regarding the cleaning and maintenance necessary to keep the Futon Mattress nice and clean. With that, we created the Mattress Cover specifically made for our Shiki Futon Mattress.

By rethinking the Shiki Futon Cover design, we fall upon this slip pocket design to allow for an easier insertion and removal process during usage.
The pockets present on the top and bottom side of the cradles the futon while the rubber elastic present in the bigger size covers is there to provide support despite the width. 
Our goal is to alleviate our customers' usage experience, not only during sleep but also during product maintenance. 
 Check out our Shiki Futon Mattress and Cover Set available now!