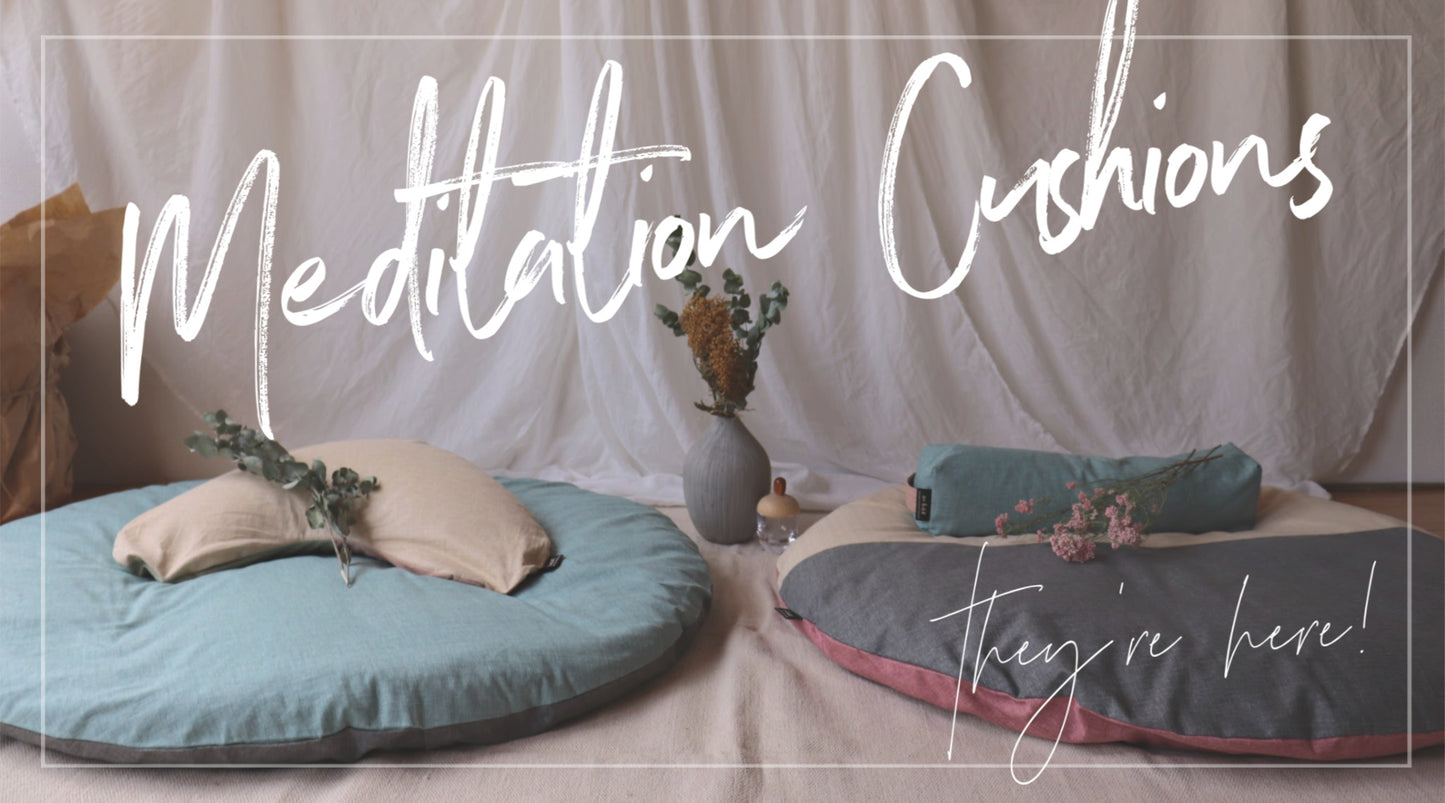 Buckwheat Meditation Set is Finally Here!
After weeks of planning, a couple of prototypes, a comfortability test, and two photoshoot sessions later, our previously promised buckwheat meditation set is finally here! 
As per-requested by our customers, we decided to proceed with the buckwheat products to possibly create an entire range of buckwheat filled product list in the near future. 
This meditation set provides comfort and support for daily meditation. The buckwheat filled Utane (boomerang) cushion and Coro-long Pillow grants stability and moldable firmness that are very different from the other types of filling that we have here at Takaokaya. This allows them to be adjusted according to the users' body shape, making it a comfortable yet supportive product, especially for long meditations. 
Perfect when paired with the Senbei Zabuton Cushion which acts not only as a plush pillow mat to protecting the leg from the hard flooring, it is also useful during the colder months to keep one warm for those who prefer floor meditation. 
These meditation sets are not limited to meditation purposes. They can definitely be integrated into other parts of one's daily life. Utane especially is the perfect nap pillow, it's boomerang-like shape cradles the head perfectly and the buckwheat filling allows the height of the cushion to be adjustable according to one's body shape. 
While the Coro-long pillow can be used as posture support when sitting on a desk for long periods of time. 
We hope that you are as excited as we are about this release. For more information about each product by clicking one of the pictures below.