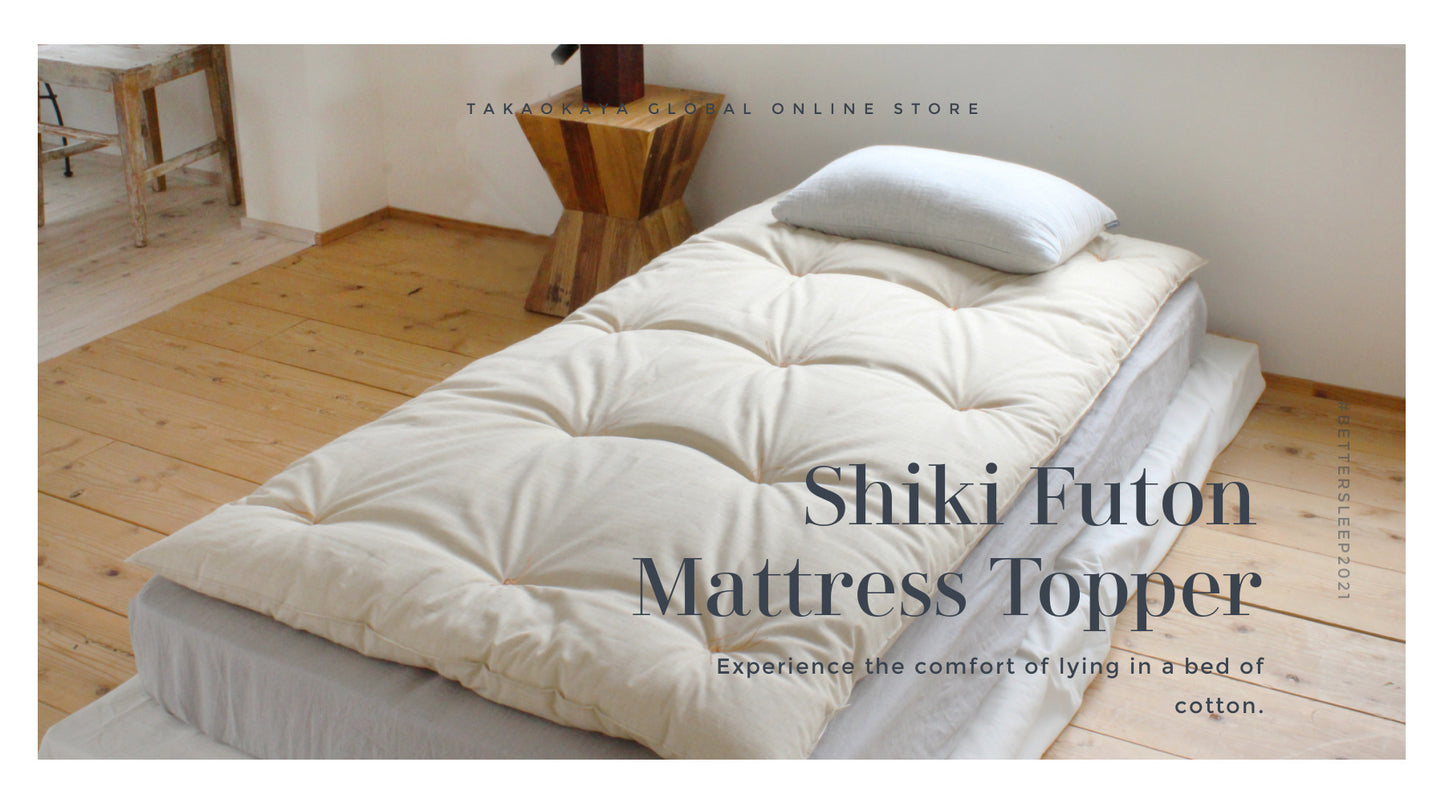 Japanese Futon as a Mattress Topper?
Have you ever heard of a traditional Japanese futon used as a mattress topped? Unlike a normal Japanese futon that is used on the floor, this traditional futon is meant to be used with a bed mattress instead. It started from the voice of our customers.
In many Asian countries which includes Japan, sleeping on the floor with a futon have been a long standing practice since historical times. Today, the usage of futon for floor sleeping have been less common replaced with the use of beds and mattress. The older generation Japanese however, still craves the feeling of sleeping on a traditional futon.
The futon normally needs to be aired our under the sun after some use to release the accumulated humidity after multiple uses. For the elderly people, due to the weight of the futon, it became harder to maintain this necessary step. According to them, it is also easier to get up in the morning from a bed mattress in comparison to a futon that is placed on the floor. 

To satisfy this need, we have created the Shiki Futon Mattress Topper. This mattress topper will allows one both reap the benefit of sleeping on a bed mattress whiles enjoying the the softness of lying on a bed of cotton. Compared to the normal Shiki Futon, it has approximately half the weight, allowing for an easier maintenance process. 

Check out Takaokaya's Shiki Futon Mattress Topper!