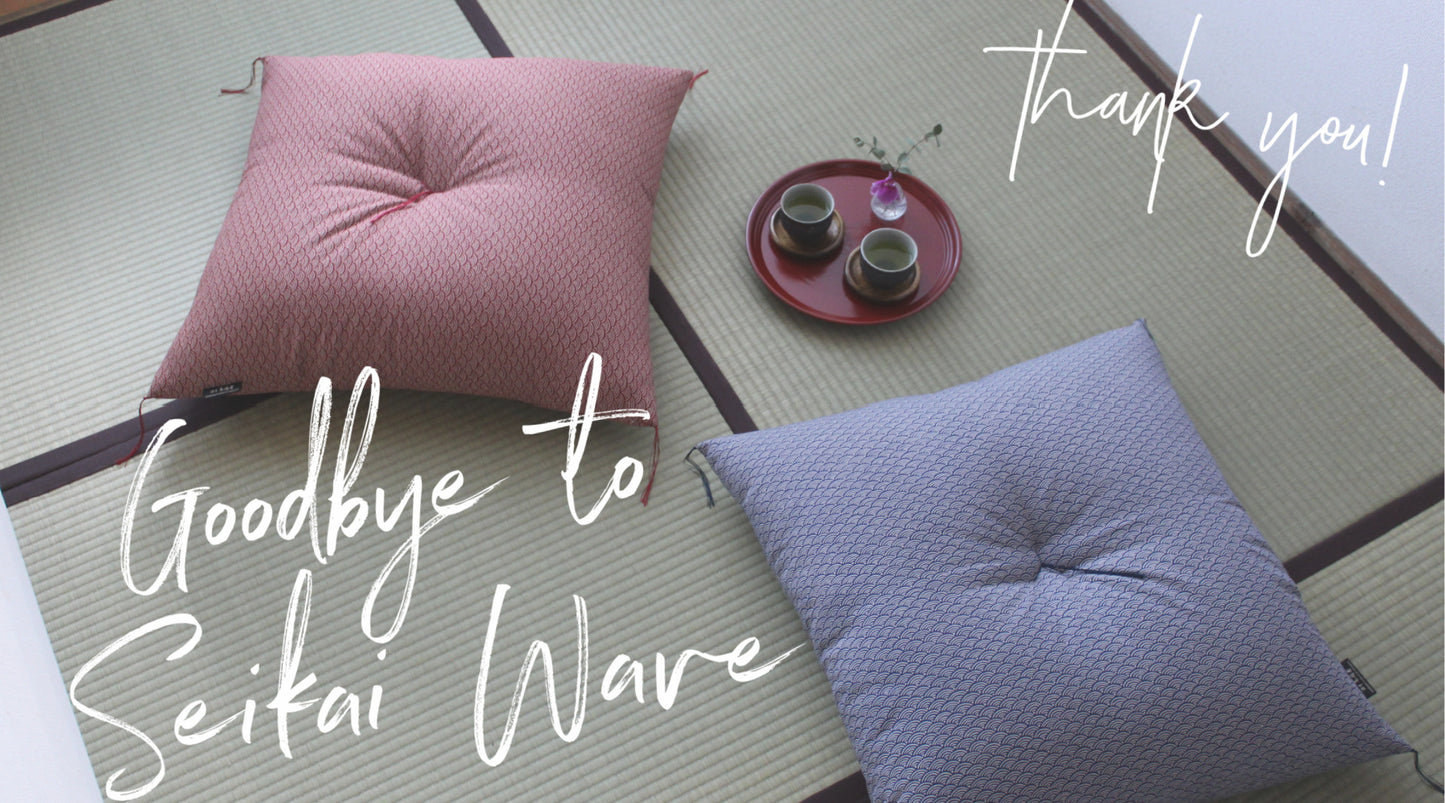 Goodbye to Seikai Wave Pattern
The Seikai Wave fabric pattern has been one of the most beloved Japanese patterns among the fabric collection here at Takaokaya. It has been really a great option for those who are searching to bring a piece of Japan onto their space. However, we are very sorry to inform you, that this pattern will not be available any longer. We apologize to those who have been looking to acquire one of our product in the Seikai Wave pattern, and we hope that there is some other pattern in our collection that will suit your fancy as much as the Seikai Wave. 
We are constantly on the lookout for more fabric patterns to add to our collection to provide more options for our customers, so please look forward to the possible new addition to the team! 
I hope all of our customers everywhere in the world are staying safe, healthy, and happy in this challenging time. Have a wonderful day everyone!